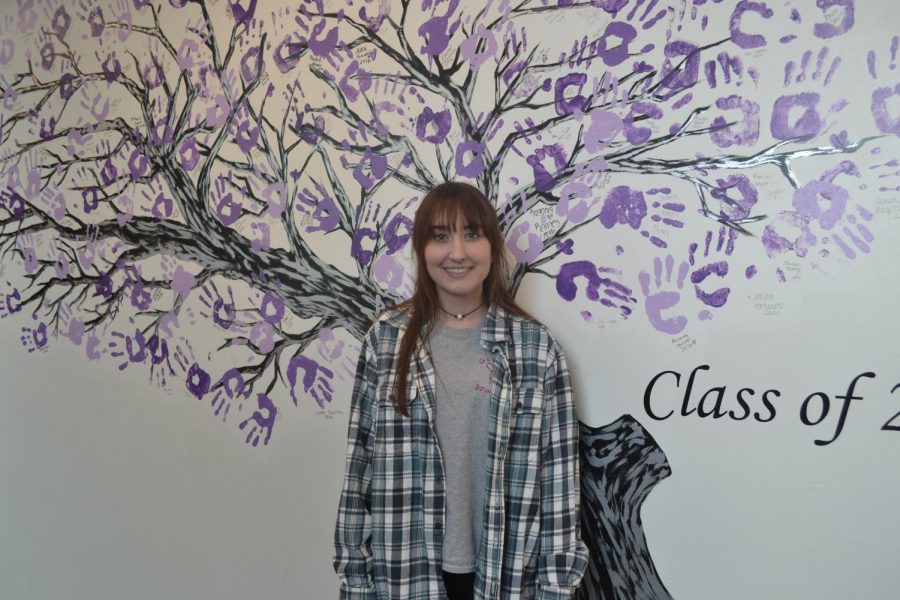 Kaitlyn Morgan is currently a junior at Arvada West who is in the Arvada West Student Council. As a member of  StuCo, she is running for student body vice president for the 2018-2019 school year alongside Maya Fairchild, who is running for student body president.
Kaitlyn recently joined StuCo this school year, but she has helped out with many events. Her interest in StuCo started with her sister.
"I've always kind of really been interested.  My older sister did student government at her school, so I've always had an interest of being a part of [student council]."
While in StuCo, she has already planned some events. "At the beginning of the year, I planned the bonfire before homecoming. With the help of my committee, towards the middle of the year, we planned the winter assembly, and I also helped plan homecoming, but that wasn't really mine. And now we are helping plan prom."
"[Maya] is one of my closest friends in student council and out of student council as well, and I would say I've gotten super close to her throughout this year. She wanted to run for student body president, and she said, 'I need someone to run with. A't first I was hesitant, it's not normally something I would do, but I decided 'I'm just gonna go for it.'"
Their plan for the school is to increase communication and involvement throughout the school. "We want to get the school more involved and focus on communication, with this new app Maya has, we are just really excited about it because it will be super beneficial for the entire student body and student council as well."
While in StuCo, she has learned many skills including how to socialize more and be more communicate. She is running not only because Maya needed someone else to run with, but also because she wants to do more in StuCo, to have more participation in the school.
"I wanted to be able to do more in student council. I felt like just being a part of [StuCo] is super fun and super great and all, but I just wanted to be a part of the officer board. I'm already super involved, and I get to know more stuff. But being a part of the officer position, you can really get the first hand look of stuff like that, and I just wanted to be more involved."
They have put many posters up around the school with their slogan "Maya and Kait take the cake," and have been thinking of other plans, such as to make t-shirts, and to get some of their friends to walk around and give the shirts out. They want to see faces that they would not normally see. 
When asked about her qualifications, she responds, "I think I'm qualified because I feel like I'm a people person.  I am kind of shy and kind of an introvert, but when I want to get my voice out and talk to people about something, I'm not afraid to do that. I feel like some people might relate to that, and I also feel like I know how to get my voice out on social media."
If we win, she says, "I'd feel really proud of myself, because this isn't something I would normally do. Like if my freshman year self saw me doing this now, she would be like 'Oh my gosh, what are you doing?'So I think I would just feel super proud of myself, and ready to get going, take action, and do whatever I need to do."