Soaring to new heights: A-West sophomore has unique hobby
Lexi Beuthel is a sophomore at A-West, but what some do not know about her is that she flies planes. Her dad works at the Centennial Airport and she says, "It's been an interest of mine ever since my dad started working at the airport." She has been flying planes there for about a year and she really enjoys it. The actual flying agency that she goes through is Aspen.
There are two classes: one is ground school, where students learn about weather and what affects planes, but Beuthel took the other class where students actually go out and fly planes with an instructor. She normally flies two to four seater planes but it usually depends on which are available. When she is flying the planes, she likes to feel in control, feel free, and feel the adrenaline it gives her. She also just has a fun time in the air.
Beuthel said she is probably not going to have a career in flying. She says she flies mostly for fun but, "I've thought about joining the Air Force or possibly aerospace engineering but I don't know if I am gonna take that path."
When she started flying, she soon realized it is not as hard as it looks.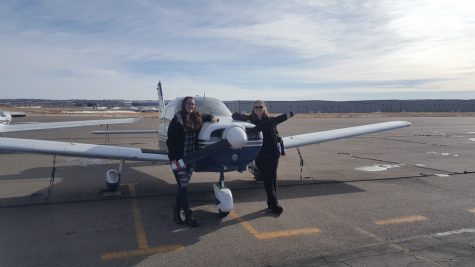 Courtesy of Lexi Beuthel.
"It's actually a lot more simple than people think, and as long as you have good attention to detail, it's not super scary or that hard to actually do. Which is interesting to me because you look at this plane with all of the dashboard components and it looks super scary and intimidating but it's good," she said. 
Her normal day flying is, "So I have to check in through Aspen and then as soon as my instructor is ready we go out and we have to do a plane check, and plane checks consist of making sure every things in working order and that nothing is dirty or broken. And that can take anywhere from 30-45 minutes which is kinda insane but I also don't want to crash so it's for safety reasons. Then we have to taxi around the airport waiting for a spot to open, we have to go over the radio and talk with the tower to make sure that our flight is good to go and take off. We go to the runway and take off and then fly around for an hour or two and then we land."
She is hoping to learn some tricks in the air besides stalling.
"I'm hoping [I can fly] for as long as I can."
Leave a Comment
About the Contributor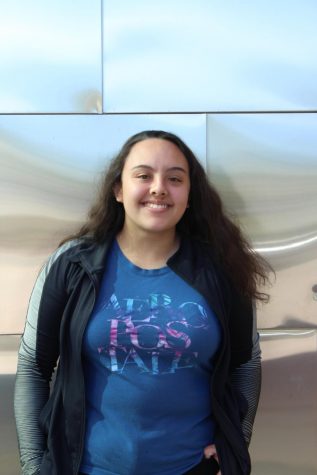 Ella Kitchings, Business and Marketing Editor
Ella Kitchings is a sophomore at A-West High School and she is an editor for the Westwind. She is the Business and Marketing editor, and Student Outreach...