Jacoby Landiscov: Student Body Vice President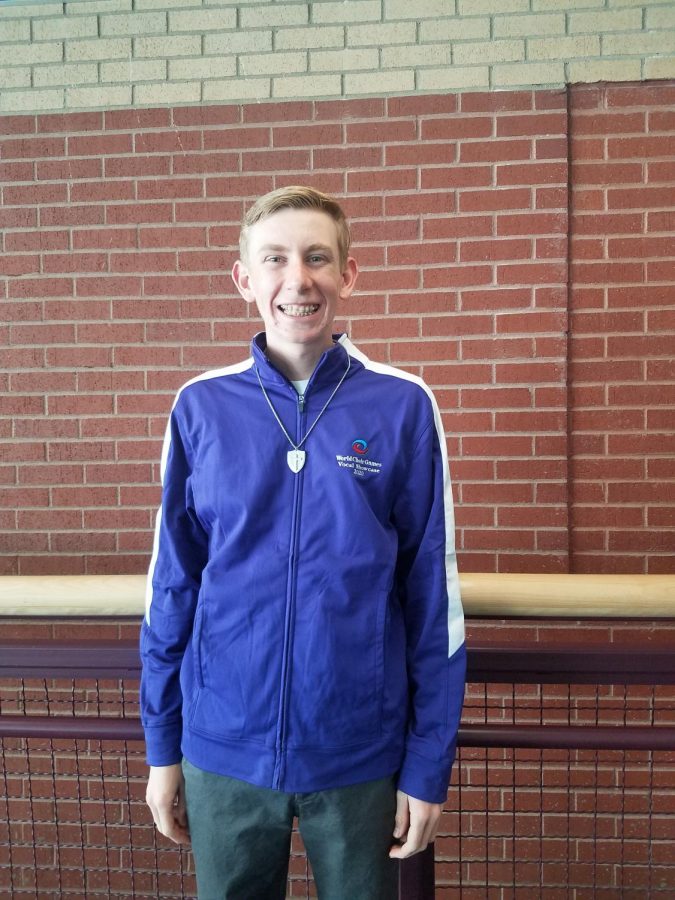 Q: What position are you running for and why?
A: Student body vice president. I really want to give the student population a voice because I feel as student council members, we typically tend to do the same things over and over again without  factoring in if people like us, so I feel like by campaigning for the student voice, we can really hear their opinions and change our events to have people like them more.
 Q: What is an area of concern that you've decided to address? How did you identify this need?
A: Student voice and what they think of our events and how we can further make them better. We've just been thinking over the past three years that I've been in it and two years for Amelie that we really think as STUCO we tend to do the same things over  again , we really want to have more people give us actual good feedback that we want and have a voice in our events so we can make them better.
 Q: Do you have a slogan? What is it?
A: We want your voice. We hear your voice. Vote for Amalie and Jacoby.
 Q: What are your qualifications?
A: I've been in STUCO for three years now and I have been in soccer, baseball,  and I am in three choirs, or I have been in three choirs.  I've been in theater.  Amelie has been in Spanish Honors Society and track.  We really represent a broad range of the school, so we hear a lot of people as well.
 Q: What extracurricular activities do you participate in?
A: Soccer, musical, I've done baseball for one year,  and I help with Denver Dreams center a lot too.
 Q: What is your campaigning strategy?
A: We've been putting posters up. I've wanted to make a really big banner. I've been going off social media, videos,  and we also have bracelets.
 Q: What leadership have you engaged in in the past?
A: I've gone on a couple of mission trips to Ohio and to Uganda, and really done leadership roles there to help people out in need, and  I've been on student council for three years as well and have been on other student councils throughout many other schools and middle schools.
 Q: What is something unrelated to your campaign that you're really passionate about?
A: I really love soccer and musicals; I feel like it's kind of a bit [of an] unusual combination to be like really passionate about sports and musicals, but I really love those two.
Leave a Comment