The end of the "cable T.V" era
It seems like almost every month there is a new show that is sweeping the nation. Shows that stretch from "Stranger Things" which first aired in 2016, to even more recently with "Outer Banks" becoming a must-watch show while everyone was stuck inside when it released last April. One thing that both of these shows have in common, is that they are not actually on regular T.V. and the only way these shows can be accessed is through the widely popular streaming service, Netflix. 
Streaming services such as Netflix have become many people's way to watch T.V. the last few years. More and more people each year are straying away from traditional cable T.V to hop on the streaming services bandwagon. 
Brooke Meeks, a sophomore at A-West is one of the millions of people across the U.S taking part in this entertainment revolution. 
"Being a high school student and athlete, there is not a lot of free time to watch television, but if I do get the chance to watch something after practice or an off day it's usually Netflix because it's difficult to find certain shows/movies when you don't know the time they are playing at on just the regular TV. I've found lots of good movies and shows to watch on certain streaming services because it's available anytime and there are a variety of choices," Meeks says. 
This rise in popularity in streaming services is also largely due to social media. With more and more people getting access to social media, people are finding alternatives to cable T.V. Whether it is being able to stream shows from their phone, or even not tuning in to the weather channel and just being able to check the weather app. 
When asked about this, Meeks said, "Most of the time, I get news from social media, whether that's a news app, Instagram, Twitter, etc." 
Even the Corona Virus has had an impact on cable T.V. since last April when everyone was stuck at home, Netflix's numbers skyrocketed. 
According to The Los Angeles Times, "The company gained 15.8 million global subscribers, surging ahead of Wall Street's expectations of 7.6 million. It now has a total of 183 million customers. Netflix generated a net income of $709 million or $1.57 earnings per share in its first quarter, more than double from a year earlier." 
One reason many people are making the switch to streaming platforms is because of the convenience they offer which is the chance to watch whatever you want wherever you want.
Meeks said, "I believe streaming services, for example, Netflix are more convenient because you can use them multiple ways, whether that's on your TV connecting it to Netflix, an app on your phone, iPad, or computer. There are more availabilities and options for those types of streaming services." 
The days of cable T.V may be counting down right in front of us, and with everything that streaming services like Netflix have to offer us, everyone does not seem to mind.
Leave a Comment
About the Contributor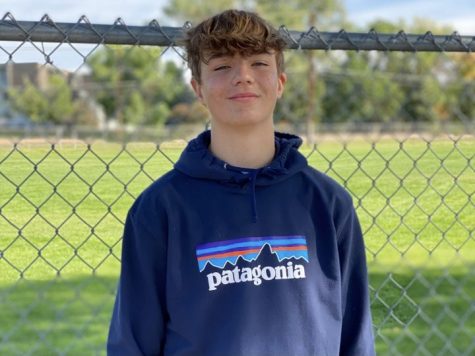 Brady Witherspoon, Reporter
Brady Witherspoon is a sophomore at A-West. This year is his first year on staff. Brady plays football for the school and is very passionate about writing....