John Fielder: Capturing the Minds of the Future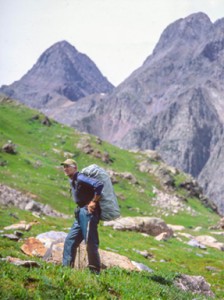 Photographer John Fielder's Favorite place in the world is a remote spot in Rocky Mountain National Park, 19 miles from anything: a series of ponds broken by green, curvy isthmuses of fertile grass, which reflect the towering peaks into the water below.
"Never seen anything like it in my life. It looks like a place where a Japanese gardener had been tending it for a thousand years, but it's that perfect," Fielder said during his recent visit to Arvada West, where he talked to the student body about the need to participate in conserving that natural beauty of Colorado and the need to protect it.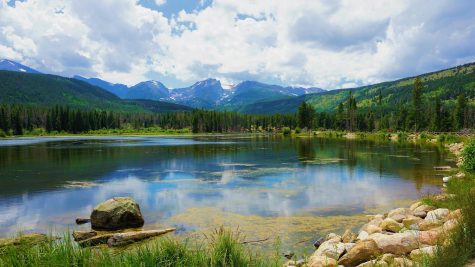 He uses his art to urge the community,to fight global warming and other environmental changes that are negatively affecting the Earth. With current issues such as the Dakota Access Pipeline protests and debate over the reality of global warming, Fielder's message of environmental protection is more important than ever.
"[There's a pressing need for people] to be active and to be political and vote for the right people and vote for the right issues to protect the miracle of 4 billion years of the evolution of life on earth." Fielder says, "It's just inherent and an obligation
for all of us to do that."
According to the Colorado Climate Change Vulnerability Study of 2015, commissioned by the Colorado Energy Office, temperatures in Colorado have been rising, which can lead to increased severity and intensity of drought, heat waves, and wildfire.
The increase in temperature also negatively impacts the amount of snow that falls in Colorado. Scientists believe that snow melts 15-30 days earlier than it did 25 years ago, and the snowpack found in the Southern Rockies will decrease by 50%, which makes up the source for 70% of Colorado's drinking water.  
Governor John Hickenlooper recently achieved a 35% cut in greenhouse emissions from power plants by 2030, believing that climate change is affecting Colorado's economy as well.
"We are creating partnerships and leveraging the state and nation's intellect and creativity to build and protect our natural heritage," Hickenlooper says.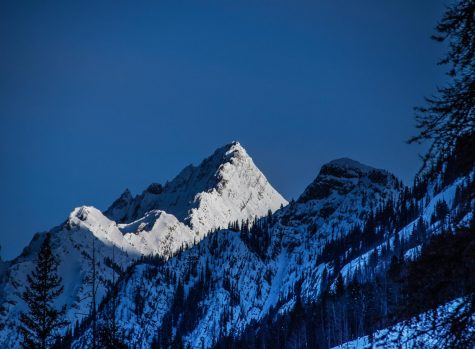 Clean industry in Colorado has grown 29% since 2009, creating 2,070 environmental companies with 25,260 jobs in total. Colorado has also created almost 30 federal labs and research institutions, which is above the national average.
"Colorado has tried to be a leader,"Conservation Colorado director Pete Maysmith says, "but you don't get to be a leader and just stand still. You have to keep charging forward. We want to do more wind, more solar. More installers."
If Coloradans keep up with our current ways, soon Fielder's favorite place will be a thing of the past, and there will be minimal natural beauty left in the world. Actions are currently being taken to make sure Colorado's environment being protected while providing growth to the state's economy. However that isn't enough if Coloradans periodically vote for people who want to destroy our progress for their own agenda.
"These days, you can't not experience beautiful moments in time and beautiful places without being inspired to want to protect it forever for future generations," Fielder says.
   Photos courtesy of  of www.johnfielder.com