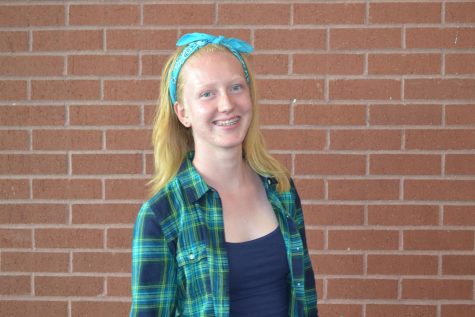 Caitlin Danborn is a junior at Arvada West High School. She is very excited to start her third year on staff and her first year as editor-in-chief of The Westwind
.  
Danborn runs cross country and track for A-West, and when she's not running, she's either reading books or writing about them. She is a proud Hufflepuff and is passionate about social justice. She can frequently be found making Broadway musical references, and believes there's a
Harry Potter
quote for every situation.
Caitlin Danborn, Editor-in-Chief
Jun 08, 2018

A-West principal announces departure

(Story)

Apr 01, 2018

"Rebellions are built on hope" | A perspective on student activism

(Story)

Mar 13, 2018

"Hamilton" mania is 'Non-Stop'

(Story)

May 23, 2017

Inspiration, competition, great art

(Story)

Apr 21, 2017

The ACT is out; the SAT is in

(Story)

Mar 15, 2017

Commentary: Journalism is alive and well

(Story)

Jan 17, 2017

Book Review: The Game of Love and Death by Martha Brockenbrough

(Story)

Jan 17, 2017

Book Review: The Girl Who Fell by S.M. Parker

(Story)

Jan 17, 2017

Book Review: This is Where the World Ends by Amy Zhang

(Story)

Jan 14, 2017

Book Review: Georgia Peaches and Other Forbidden Fruit by Jaye Robin Brown (ARC)

(Story)

Jan 14, 2017

Election Aftermath | A Reading List

(Story)

Oct 31, 2016

AWest is about to get a lot more a'track'tive

(Story)

Oct 17, 2016

"Almost, Maine" Heartfelt, Whimsical

(Story)