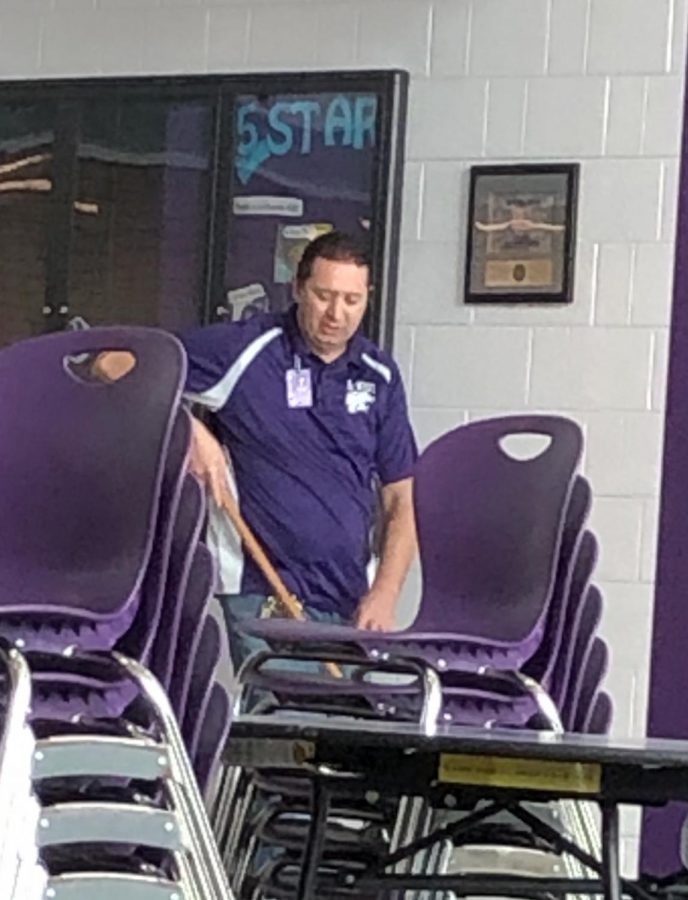 Mensur Hadzic has had ovcome alot to become a facilities manager. Hadzic is from Bosnia, a small country in Europe. His life in Bosnia was rough. He didn't have the opportunities like he has here. The reason why hadzic moved here from Bosnia was because he wanted a better life for his family. Bosnia was not the life he hoped for. He says is the transition from Bosnia to the U.S was hard,  "It feels like a dream." Hadzic says it was not easy but he had a lot of people who helped and supported him along the way. When he made the transition he said it was good and it felt like he was "starting his life all over again." Hadzic's job of being a facility manager "means the world" to him because Hadzic loves what he does and feels that his job is important. Hadzic also feels like he is "contributing to the future" are the students.
 The typical day of a facility manager starts with making sure the building is ready to open from checking the heating and cooling systems work, the lighting, and the fire alarm.
           Hadzic also makes sure everyone has what they need to successfully teach. 
 "All the teachers and staff rely on me so that they can do their part."
His  best experience here was interacting with the students. Hadzic is very invested in the school and this community because "He is at every activity whether he likes it or not" he has to be. Hadzic has to make sure everything is set up and cleaned up but of course, it's not just him doing the work he says his "employees help  do a lot of work too." 
Everything still has to come to Hadzic and no matter what,  he is always at the phone 24/7, whatever is needed he is ready. Hadzic chose to work at A-West because he liked the community and he "connected with the staff, students, and parents too." For these reasons, Arvada West feels like home to Hadzic. Hadzic leaves his house and his family to come work hear each and every day but he loves coming here because to him it just feels like he is coming to a bigger home. Hadzic has worked at Arvada West for, a total of 8 years. He was here when the school first opened in 1963, and he worked night school. Then he worked here for 2 years and moved on. Finally, he came back and he has been working at Arvada West High School for the past 6 years but 8 total years. As you can see nothing can get in the way of the hard-working facilities manager Hadzic who is making our school function like the way it is supposed to. "My job means everything to me."