College athletes should make a salary
College athletics has become a billion-dollar business all the while the front-line workers, the athletes, are going unpaid. Imagine sacrificing academic time in college for sports and not being paid for that time. 
Being a college athlete is a full-time job. Attending multiple practices a week, games every weekend, and workouts that bleed into different times of the week. These athletes choose to work, study, and be full-time athletes who deserve some benefits.
Each year, colleges make millions of dollars off of their athletic programs. Big-time players such as Zion Williamson, a former Duke basketball star, brought lots of crowds and people from around the country to see the Duke team play basketball. 
Alabama University brought home $164,090,889 from football alone in 2019 according to AL.com. 
Even though collegiate athletes are not professionals, they are still world-class athletes sacrificing their bodies, time, and bringing in revenue and popularity for their school all while not getting paid. Coaches and athletic directors get paid, yet the athletes are the ones who do the actual workload, drive an audience to follow them, and receive nothing in return. 
"College athletics is less a nonprofit enterprise than an industry exploiting its workers," says Brian Rosenberg, the president of Macalester College, in The New York Times. 
Rosenberg makes a good point about how universities with top teams can make $20 million a year from sponsorships such as Nike, while athletes who attract the sponsorships come away with nothing.
Each school profits off the labor of their players. Think of all the college sports apparel fans buy. All of that money goes directly to the school, not the players according to the New York Times.
"The student-athletes are handed the same deal year after year, with slight inflation or cost-of-living increases, while the NCAA juggernaut rakes in billions upon billions of dollars to spread throughout the coffers of a broken, corrupt system," reports Dan Levy from Bleacher Report. 
Scholarships alone are not enough for athletes. With schools and the NCAA making billions of dollars, the athletes deserve some pay.
According to Forbes, the schools in the Pac-12 make $250 million annually, giving the conference around $3 billion due to its current media agreement with ESPN and Fox. The Big Ten has its own network and shares $248 million per year for a total of $4 billion between the Big Ten Network, ESPN, CBS, and Fox.
Not only do colleges make money off of players, but TV networks do too. The deal between ESPN and the SEC is reportedly the richest deal in college athletics history for a conference. 
"The new extension with ESPN could land each SEC school $29 million to $35 million a year, up from the current deal that pays each school $20 million," according to Mike Ozanian, Forbes sportswriter.
Schools making this much off TV deals is just prosperous. Whether it be the revenue generated from games or TV deals, the NCAA needs to figure out how to spread the wealth. 
"Say I saunter into a local South Carolina Gamecocks team shop and plunk down $150 for a brand new No. 7 jersey. How much of that should go to Jadeveon Clowney? Half?" comments Dan Levy from bleacher report. 
Jerseys are sold at college football games and the players are not allowed to make anything off of it. 
In some cases, players bring fame to schools. For instance, Zion Williamson put Duke in the spotlight for several months during the basketball season and was on national television every game. For college football, Trevor Lawrence has made Clemson millions in TV deals and winning national championships. Jadaveon Clowny was a star several years ago and made South Carolina football famous for that season. These colleges sell jerseys and make profits off of their outstanding athletes and yet the true workers get nothing, only the college, and the athletic administration.
The NCAA is robbing all college athletes from around the world of money that they deserve. Not all athletes will go professional and some need a jumpstart out of college and deserve one due to the talent and entertainment they are providing for the college and the country's enjoyment.
According to an analysis from the Economist, if athletes were paid in proportion to the amount of revenue they generated for their own colleges, "The top 10 percent of football and 16 percent of basketball players would be paid around $400,000 and $250,000 a year respectively." 
This is what all college athletes are missing out on if no change is made.
Leave a Comment
About the Contributor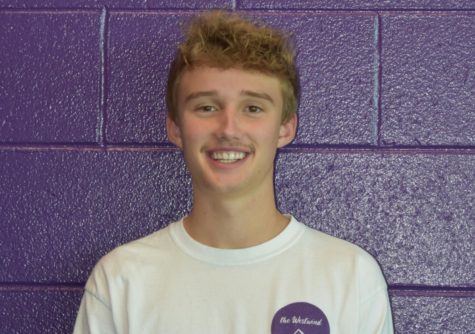 Riley Swanson, Editor in Chief
Riley Swanson is a senior this year at A-West. This is his fourth year participating in journalism. His favorite type of journalism is sports journalism,...