Unified Basketball overlooked by A-West Community
The winter sports season at A-West is dominated by boys basketball. At any given home game, the stands are completely filled and roaring with support from students and families. 
While boys basketball is entertaining and intense, there is another basketball team at A-West that lacks the support it deserves and is overlooked by a majority of the A-West community.
A-West's unified basketball team consists of students from our SSN (Students with Significant Needs) room. These students, who all have diverse abilities, play basketball against other unified teams across the county frequently. 
The atmosphere at a unified basketball game is unlike anything I've encountered before. Instead of aggressive and hostile rivalry that one may see at a boys basketball game, a unified game is all about inclusion and companionship as the two teams cheer each other on.
An Instagram poll of 180 students shows 56% of voters have been to a unified basketball game while 44% said they have not.
Though a majority of voters have been to a unified game, only 35% say they go frequently while 65% say do not. 
The concept of boys basketball being more popular than unified is not shocking considering the ongoing publicity the boys basketball team gets from the school. 
Bleacher Nation is "a school spirit club that brings purple pride to our athletic events" according to Vice-President Kaylee Pigg.
On Bleacher Nation's Instagram, there are six recent posts about the boys basketball team, but they have never posted anything about the unified team. 
Pigg discusses how Bleacher Nation decides what sports to publicize: "We talk with representatives or coaches from teams… but we don't know who [which coach] is a part of the unified basketball team."
This confusing statement contradicts Bleacher Nation's purpose statement on their website: "…Bleacher Nation is committed to supporting the sports programs [of A-West.]"
Bleacher Nation plays a huge part towards getting people to participate in sporting events, as they organize themes for games and get students excited via social media. It seems contradicting to claim to support A-West's sports programs, with the caveat of only supporting the popular ones. Bleacher Nation as a whole, lacks inclusion by overlooking unified basketball just because they are less popular than other sports.
Pigg responds, "There is a lack of advertising for the unified basketball team."
It seems that a club whose sole purpose is to increase the fan base at A-West's sporting events would make it their mandate to find out which clubs are playing and when, and try to support them all. 
Though it is not Bleacher Nation's fault for the lack of popularity for unified basketball, it supports the idea that the sport is ignored as a whole. 
An open ended poll on Instagram asks why students prefer boys basketball over unified. 
Junior, Meaghan Towslee says, "More of my friends will go to boys basketball."
Senior, Ian Skrine also supports going to boys basketball games by saying, "I know the people playing, the energy is fun, and there is rivalry and good energy all around."
The idea of students supporting boys basketball is not a problem considering the automatic popularity it has. That being said, the community as a whole, needs to go further to break down the wall between general education students and students with disabilities. 
Kaydee Wilson, a student with special needs who is on the unified basketball team says: "I work hard… it [unified basketball] is an awesome sport because I always try my best."
Students on the unified basketball team deserve the same attention and recognition that the boys basketball team gets, considering it is the same sport. Whether it is advertising the games better or getting the community to actually go to the games, it is only fair to treat this team with the dignity and respect that boys basketball team gets.
Leave a Comment
About the Contributor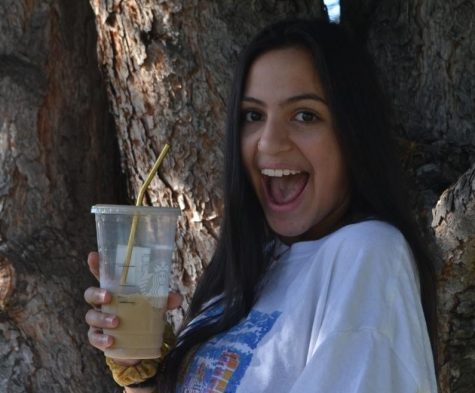 Aydin Valaski, Editor-in-Chief
Aydin Valaski is a senior this year and Editor-in-Chief for The Westwind. Aydin is hoping to go to University of Hawaii at Manoa to study Special Education...