Review: 'This Story is No Longer Available' by Jared and The Mill
Jared and The Mill, an indie rock band from Phoenix, Arizona, was formed in 2011. Their first E.P., "Orme Dugas" was released back in 2016. It was a great E.P, but "This Story Is No Longer Available,"  which was released on February 15th of this year, exceeded the E.P in terms of music, tempo, and lyrics.
With seven singles released prior to this album, including catchy "Soul In Mind" and emotional "Chisel," I anxiously awaited the release of "This Story Is No Longer Available." I did not think the album as a whole could be better than the seven masterpiece singles that they had already released, but I was wrong.
The album as a whole perfectly describes the ups and downs that a human goes through during their life. Jared and The Mill truly understand how to find a balance between happy and sad in their music. Track ten on the album, "Tightrope Walker," begins slow and then consistently adds in a catchy beat, finding the perfect stability between the two different tones.
My favorite song on the album has to be "Broken Bird." This song, released prior to the album as a single, holds so much emotion. I love the song because it is very relatable with lyrics like "I can't remember why I never learned to fly, but like a broken bird I'll try." I think Jared and the Mill does an amazing job at capturing what it is like to be a human through their songs. Their songs go far past typical artists who do not include true meaning into their songs.
The other element that I love about Jared and The Mill is that the band itself cares about their fans so much. Their bio on their website states, "Our fans are our greatest priority – we love them, we really do, and we do our best to insure them that we can't do this without them." Having known the band and their goals for so long, I can say this is true. Not only are their fans so important to them, but their message that you are not alone is so prominent in their music and at their shows.
Jared and The Mill's "This Story Is No Longer Available" is full of meaningful music and catchy beats. Even if you are not into this specific genre of music, I think there is an element of meaning in Jared and The Mill's music that everyone could relate to.
"This Story is No Longer Available" is available now on all platforms.
Leave a Comment
About the Contributor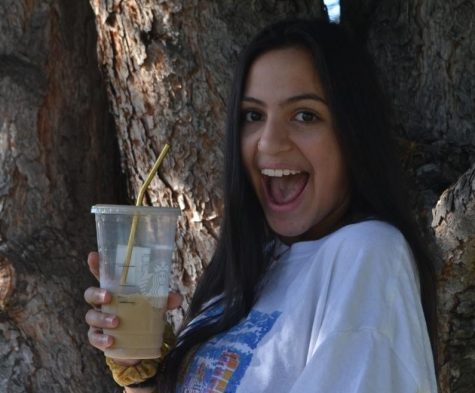 Aydin Valaski, Editor-in-Chief
Aydin Valaski is a senior this year and Editor-in-Chief for The Westwind. Aydin is hoping to go to University of Hawaii at Manoa to study Special Education...