Lauv's "Tattoos Together:" simple, blissful
Fueled by the genre of electropop, 24-year-old Lauv is a singer-songwriter from San Francisco. Lauv is best known for his song, "I Like Me Better," which currently has 72 million views on YouTube. 
On January 16, Lauv released his single "Tattoos Together," teasing the new album, "~how i'm feeling~" which is set to be released on March 6. 
"Tattoos Together" is a lighthearted song about impulsively getting a matching tattoo with a new lover, "Let's get tattoos together… Give me shapes and letters, if it's not forever/Then at least we'll have tattoos together."
The song itself is very catchy, though most of the lyrics are simplistic,  "I've been hopin', prayin' we last forever/'Cause there's nothin' better than you and I."
That being said, the simplicity of the lyrics make it so the song is a carefree sentiment towards a new found significant other. 
Lauv's previous songs, such as "The Other" and "Paranoid,"  have been much heavier in meaning, "When there's nothing quite wrong but it don't feel right/Either your head or your heart, you set the other on fire."
 This makes the lightheartedness of  "Tattoos Together" enjoyable as it is different from a majority of Lauv's other songs which portray more sorrowful feelings.
Accompanying this blissful song, Lauv also released a music video for "Tattoos Together" on the same day. 
Within the music video, Lauv dances through a colorful neighborhood where flashmobs occur frequently. As a whole, the video perfectly represents the impulsive, yet cheerful, message that the song itself portrays.
Lauv comments on the music video via Moxie, "This is one of my favorite videos I've ever done 'cause I've recently done a few heavier, more existential videos but Tattoos is just straight fun the whole time….and I got to prove to the world once again that I can't dance."
The only problem that many people have with the music video is the fact that it is very similar to the music video for the song "Sincerity is Scary," by The 1975. The 1975's music video came out more than a year before Lauv's, causing fans of The 1975 to accuse Lauv of copying the video for "Sincerity is Scary."
Lauv did text The 1975's frontman, Matty Healy to apologize and state that the similarities were accidental, posting the texts on Twitter: "I wanted to reach out and apologize directly before I said anything online."
Healy responded, "Happens to the best of us bro." 
Despite the controversy caused by similarities to The 1975's music video, "Tattoos Together," as a whole is catchy and fun, making for a great single to tease "~how i'm feeling~." 
"Tattoos Together," is now available everywhere for download and streaming.
Leave a Comment
About the Contributor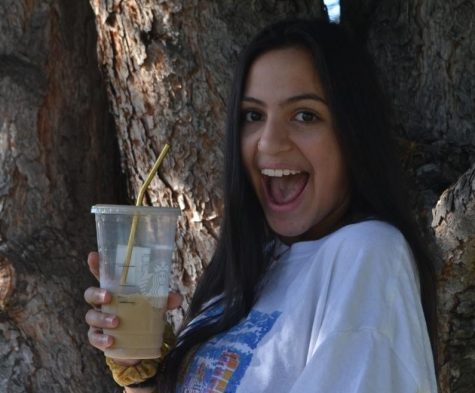 Aydin Valaski, Editor-in-Chief
Aydin Valaski is a senior this year and Editor-in-Chief for The Westwind. Aydin is hoping to go to University of Hawaii at Manoa to study Special Education...