Olivia Rodrigo pours her heart out in her new single "Drivers License"
The heartbreak anthem of 2021 is already here and people are nothing short of obsessed. Olivia Rodrigo, 17-year-old actress and now successful singer, released her first single "Drivers License" along with a music video on January 8 and it instantly rose in popularity. Her single currently sits at the top of the iTunes and Spotify global charts. With over 11 million streams and counting, Rodrigo already has the highest single-day streams of the year. Fans are going wild, many admitting to listening to the song a countless amount of times each day because it is clearly a beautifully put-together song. 
Rodrigo has proven she has the vocals and musical talent before with her song "All I Want" that she wrote for her character Nini in "High School Musical: The Musical – The Series" on Disney Plus. The song became popular on TikTok, which was the first building block for Rodrigo in allowing her to start pursuing her music career. 
Rodrigo shares with Genius in her Verified interview explaining the meaning and lyrics, "You have to come from a place of truth and authenticity, so that's what I tried to do with this song." 
Clearly a talented singer and songwriter, Rodrigo carried that idea onto her single "Drivers License" where she sings about the monumental moment in every teen's life of finally getting their driver's license. The accomplishment is disrupted however due to the fact she could not celebrate it with her ex as he has moved onto someone else, leaving Rodrigo heartbroken and left finding herself driving past his house alone and reconsidering the relationship. 
Fans were quick to jump onto the idea that the song is written about her co-star and ex-boyfriend, Joshua Bassett. While Rodrigo has neither confirmed nor denied this idea, the song is a masterpiece either way and she deserves to be recognized for her talent rather than her past relationship that she clearly does not want to talk about. The relatability she is able to create with the listener in the 4-minute song is genuine and heart-touching. The song makes for a perfect heartbreak ballad that one just cannot help but blast on repeat for hours due to the way she is able to turn her pain and sadness into something beautiful. 
The audience can deeply connect with this song, explaining the appeal behind many of the lyrics such as, "And all my friends are tired/ Of hearing how much I miss you but/ I kinda feel sorry for them/ 'Cause they'll never know you the way that I do."
The way in which the lyrics are so personal, yet vague at the same time leave the listeners to feel Rodrigo's pain and relate it to their own stories of heartbreak, making it even more loveable. Another appealing aspect of the song comes from the simplistic use of words. Rodrigo is not trying to make her experience something it is not. She keeps it short and sweet like how a song should be, making it easy to listen to for hours on end without ever getting sick of it. 
Rodrigo was able to pass major artists such as Taylor Swift and Justin Bieber on music charts,  clearly showing that she has a career in singing and songwriting in the future and this song is just the beginning. With her already massive fanbase and following, fans will continue to support Rodrigo and her music as she continues to relate to her audience and create music straight from her heart. There is no telling what Rodrigo will do next, but it is for sure that it will blow everyone away just as her song "Drivers License" did. 
Leave a Comment
About the Contributor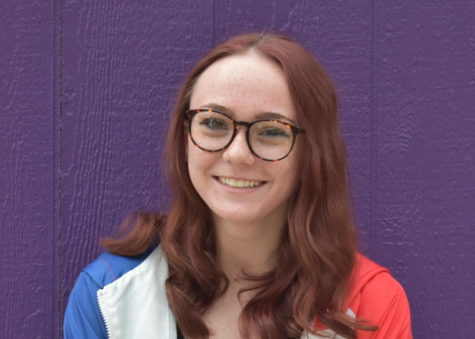 Haylee Griffith, Feature Editor (Fall '21)
Haylee Griffith is a junior this year and this is her third year on staff. She has had a passion for writing and painting since she was little and enjoys...