Taylor Swift's highly anticipated album Red (Taylor's Version) becomes a massive hit over night
Taylor Swift, award winning singer, songwriter and actress aged 32 has done her magic again. On November 12th, Swift dropped her album, Red (Taylor's Version) with re-recorded and new songs. This album is the second album she has rerecorded and released. She is recording her albums to regain her ownership back over her own songs. In 2018, music mogul Scooter Braun, sold Swift's rights to her first six albums to Big Machine Records. Despite that, Red (Taylor's Version) topped number one on Billboard's 200 List within the first week of its release. Both fans and just casual listeners all over social media platforms have shown immense support for Red. 
All Too Well (The 10 Minute Version)(Taylor's Version) had been the highly anticipated song off the album and has come off as the top favorite. Reaching to the top of Billboard 100 as number one, Swift released a short film starring actress Sadie Sink and actor Dylan O'brien. 
The hype surrounding the song means a lot to Swift. She expresses in an interview, "It has a story that is so sacred to me, because…it was my favorite song on the record." 
It has been speculated for the past 10 years since the original version of the song came out that it was about actor Jake Gyllenhaal. Swift and Gyllenhaal briefly dated for four months in 2011. Notable to their relationship was the lengthy age gap of 10 years between them. In the 10 minute version of All Too Well the lyrics "And I was never good at telling jokes, but the punch line goes / I'll get older, but your lovers stay my age" have further confirmed suspicions of this song being about Gyllenhaal. 
The mentioning of a scarf in the first lines of the song "And I left my scarf there at your sister's house / And you've still got it in your drawer, even now" has caused the question "Where's the scarf?" to linger for the past 10 years. 
Red is only the second out of six albums that have been re-recorded for Swift's rightful ownership. Based on easter eggs, which Swift is well known for, devoted fans speculate that the next albums to be re-recorded will be Speak Now or 1989. 
Whatever album is re-recorded or if a new one is released fans will be just as excited as they were for Red. 
Junior Emmy Romero, a fan of Swift, says, "I've loved Taylor for literally forever and I think it's awesome that she's standing up for herself and remaking her masters so that they belong to her. It's also super cool for us fans because we're able to relive the past eras together." 
Leave a Comment
About the Contributor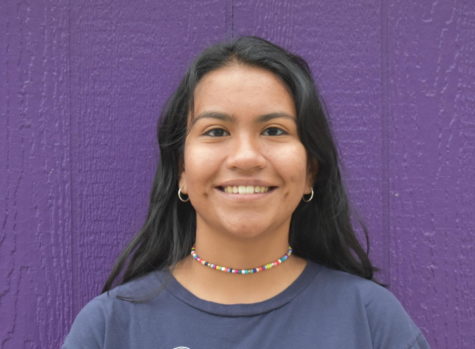 Jolee Rios, Reporter
Jolee Rios is a senior at A-West who is very passionate about music and writing. This is her first year on staff. She looks forward to learning more about...