An Artist in Hiding: Meet Randall Guenther
Dressed in a blue shirt and simple jea
ns, an amiable new face greets everyone at the door. His warm smile and cheerful demeanor welcomes everyone inside the school, preparing them to start their day. Not only is this man there when students start groggy in the morning, but also throughout the day as he patrols the hallways and helps the faculty. He quietly watches people roam the halls, and dash to their next class, but few rarely know who this new member of the Arvada West family is.
Standing bold at 6'5" Randall Guenther is a campus supervisor at Arvada West. Prior to this, Guenther spent his whole life around art. He studied his passion at Metro University for three years, and an additional year at the Art Institute of Colorado. After he graduated from four years of college, he held
a Creative Director position for an advertising company for 32 years. "I think one of my greatest life accomplishments would be staying in advertising for as long as I did. That was pretty tough to do." After many illustrious years at work, he was sadly laid off, and he accepted his new career at A-West.
With such a considerable past focused on art, Guenther is still continuing with some projects in his spare
time. "I usually like to use wood and metal, basically any reclaimed materials," he stated suggesting to the sculptures he makes. The main material he normally uses is antique wood from demolished houses. "I really like collecting different and unique pieces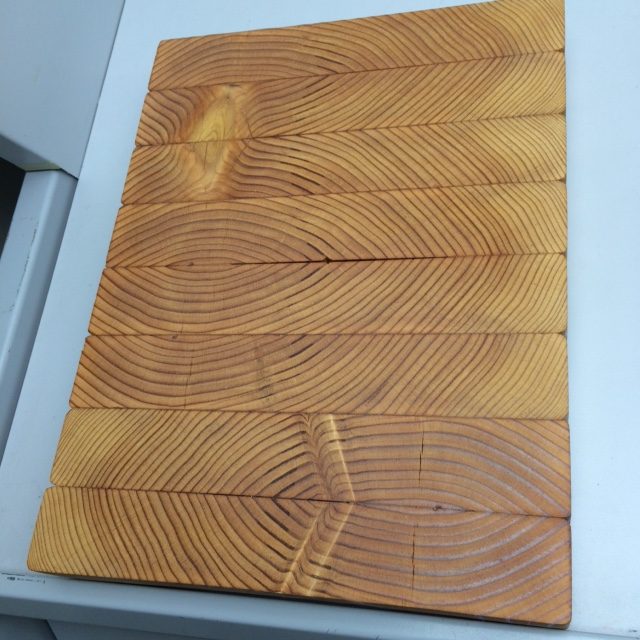 of wood, and then deciding what I should use the
pieces for." Some of the projects he has worked on so far include coffee tables, lamps, and a giant set of rolling dice. These designs usually take him anywhere from a couple of days to a couple of weeks.
After creating quite a few wooden masterpieces, he is hoping to display his work in an exhibit: "I am planning to do something like an art show in the future, but first, I need to become prepared with several more pieces." One of the shows he is willing to participate in is a unique place called Paris Market. Paris Market is located in Colorado, but although this is a very unique and humble show, not everyone has the chance to join. "It would be really great if I got to show my art. I have a lot of pieces that I want to display and can hopefully sell." Besides Paris Market, there are more shows that he could be involved in, some including the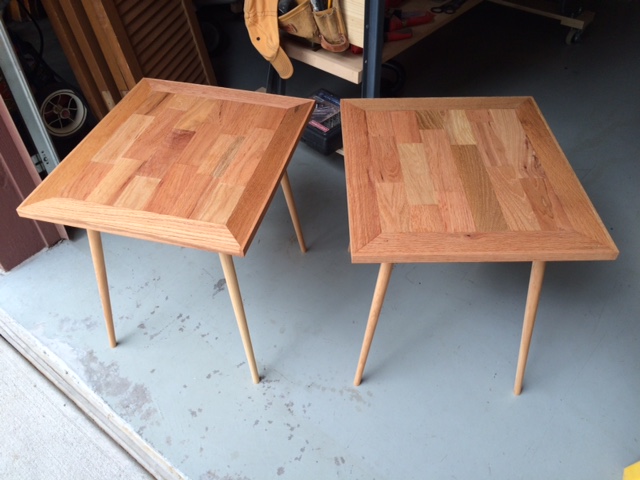 Colorado Fall Home Show, or the Mountain Art Festivals.
"
I would love to create a company that designs interactive or learning pieces for kids
— Randall Guenther
Although Guenther has designed an abundance of art in his lifetime, he still has new designs he would like to try. "I would love to create a company that designs interactive or learning pieces for kids," he suggested, gesturing to his new ideas. "Kids like to play with cardboard boxes; they usually get gifts in a big box, and they like to play with the box for awhile. My idea is to make the box the toy, or the interactive piece. The box can morph into any toy, such as a house, an airplane, or a dinosaur." He also had another interactive trinket in mind: "My new idea is giant insects, and the insects will have a motion piece within them. They are very simple, all their materials are recyclable, the cost wouldn't be too expensive."  These inventions would help children of all ages create their own masterpieces that they could enjoy, especially because there is more to the toy than just something to play with. "My inventions would allow the kid to draw, paint, chalk, or anything s/he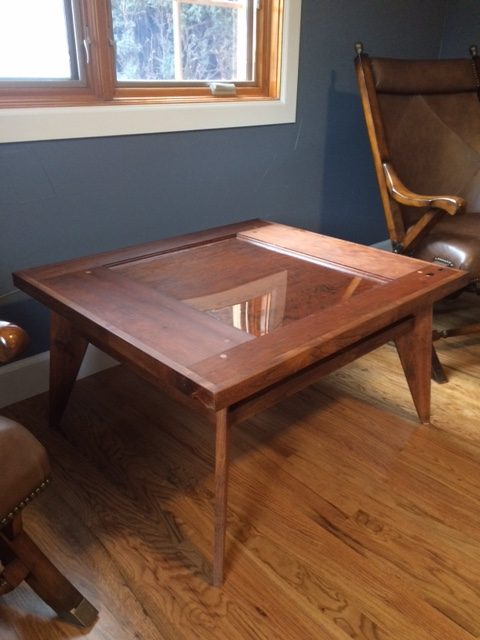 wants to design their piece. Their parent can also help them so the parent and the kid could interact together."
Although Guenther has helped manage A-West, many people do not recognize that he is an amazing artist. "I haven't got to meet him personally," the wood shop teacher, Gary Brow replied, "But I have only one piece of advice for him, or to anyone who has created something, or is working on art: Art is a very personal thing, and no matter what you make, if you like creating it, or if you like the finished product, keep doing that." Brow's advice was hopeful and precise, a great lesson to anyone, especially a humble artist such as Guenther.
Leave a Comment