Algebra teacher also an officer in the army reserve
Emily Wu is an Arvada West math teacher who teaches Algebra I and II. What some students do not know about her, may surprise the students. Once every month,  Wu  trains at a building between Peterson Air Force Base and the Colorado Springs Airport. She is a part of the Army Reserves as an officer.
Wu became an officer through Army ROTC at the University of Colorado Boulder, a four-year program where people to become an Army Officer while concurrently earning their bachelor's degree. This helps to develop many skills, such as time management, public speaking, and the ability to think under pressure, and traits such as confidence, charisma, and physical fitness.
¨Army ROTC also offers full-ride scholarships, where you can get 100% of your college tuition paid for, on top of stipends, book pay, and other monetary incentives,¨ says Wu.  ¨In the Army Reserves, you get to choose your branch and duty station, as opposed to Active Duty where the Army chooses for you, so that was nice for me because I got to stay in Colorado!¨
Wu has been part of the Army Reserves for 2 years. She was influenced by her brother to join and they both have completely different jobs. Her brother is in the National Guard as a field artillery officer.
Wu says that, ¨I work for a space battalion, which consists of Army Space Support Teams. Army Space Support Teams are teams of 6-8 individuals, both soldiers and officers, who deploy in support of space and satellite missions around the globe. Their missions are mostly GPS, navigation warfare, satellite imagery, and missile defense. They train on systems to deploy in support of space missions around the globe. As an AG officer, I work for the battalion staff on the personnel side, meaning I manage soldiers' records and files. This means processing awards, evaluations, packets, and other documents. For special events, I am tasked with distributing invitations and writing scripts."
During a typical drill weekend, she checks into the building around 7 am. She might get some computer work done. Every Saturday morning they have  command and staff meetings. In this meeting, the company and battalion command teams get together and discuss the deployment readiness of American soldiers. She works on the personnel side, so she is responsible for making sure that soldiers' records are updated, their packets are processed, and their awards are distributed. She spends the rest of the weekend processing awards and updating records for soldiers on the computer. They also practice shooting by going to the field, or to the shooting range to qualify on rifles and pistols.
She has a contract with the Reserves that lasts eight years total–one year of service for each semester of college paid for. She joined a Reserve unit as a cadet while she was still in college, as a part of her switch to a Guaranteed-Reserve scholarship, so she had a little bit of experience coming in as far as what a drill weekend looks like. Wu said,¨Eight years isn't too bad, but I also have a lot of other plans for my life so I don't think I'll go beyond those eight years." She thinks she will continue her service until the end of her contract in 2023.
Leave a Comment
About the Contributor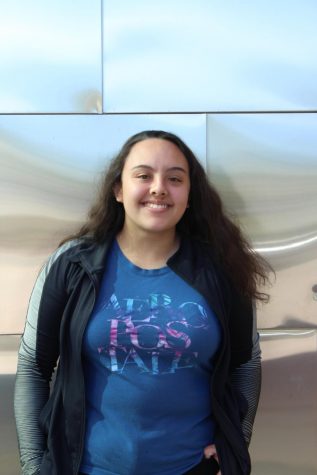 Ella Kitchings, Business and Marketing Editor
Ella Kitchings is a sophomore at A-West High School and she is an editor for the Westwind. She is the Business and Marketing editor, and Student Outreach...