'Divergent' author Veronica Roth discusses diversity in literature, writing process at Tattered Cover visit
Young adult author Veronica Roth visited the Tattered Cover Bookstore in Denver on Tuesday, April 9. Roth appeared to promote the second book in her duology "The Fates Divide" and was in conversation with local Colleen Oakes, author of "The Black Coats." As a member of the Tattered Cover's teen advisory board, I was able to sit down with Roth and Oakes for a few minutes before the event.
"Carve the Mark"  is a heavily political book with themes that reflect current events today, such as a border divide between the fictional Shotet and Thuve people, poverty and classism, and political corruption. However, Roth thinks the similarity to current events is "accidental." She hopes readers will make of the book's themes what they want, quoting a famous phrase that "books teach us how to think, not what to think."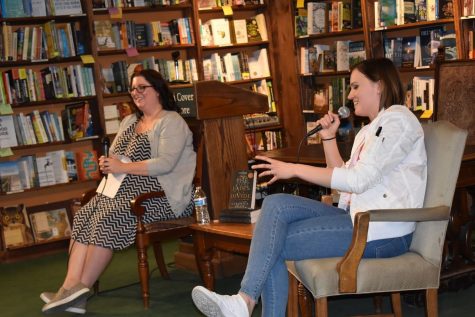 Roth admitted that she doesn't usually write with the reader in mind–a statement that drew laughter from the audience, many of whom may still be upset about her killing her protagonist in the final installment of the "Divergent" trilogy. When she writes with the reader in mind she doesn't take risks, she said.
"I'd rather take a swing and a miss–or what some people think is a miss–than write a book everyone forgets," said Roth.
Roth certainly took risks with "Carve the Mark," a book where she did more world building and planning than she did for "Divergent."
"I tried to make it much more detailed so I would avoid pitfalls from Divergent."
Roth and Oakes–both female authors whose books feature female protagonists and feminist themes–also discussed the need for diversity in literature and how their books fit into that.
"If I write a gay character as my lead, that's great, but I'm perfectly well represented in publishing. Which is not to say that I won't write a certain thing; I just feel like there's a more pressing need for those voices to be heard [rather] than mine," said Roth.  
"As you grow as a person and get more involved in the world, you start to want to include those people in your books because it just feels more real. I think the more you look at the world around you, the more you have a desire to be more inclusive."
"There's a line that every author walks where they want to make sure the world is representative of our world in terms of diversity and sexuality and things like that–while also trying very carefully not to take a place of an own-voices author who can write to that experience better. We want to make room for those marginalized voices as best we can," added Oakes.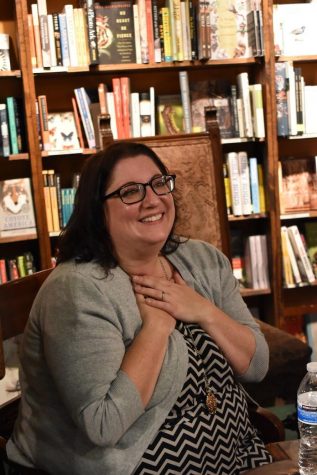 Leave a Comment