12,500 to 1: Freshman golfer beats the odds
Those are the odds that Yuske Ogi defied.
Arvada West's  freshman golf player, Ogi hit a hole-in-one. As a member of the  varsity golf team, Ogi gained recognition from the UTSA golf association for his accomplishment.
"I knew where I had to aim and put the ball, but I wasn't expecting it to go in. I just aimed and hit the ball the best I could toward the hole and somehow it just went in!"
Having a humble, shy demeanor, Ogi does not brag about his accomplishment,  largely because he  feels like it was somewhat of a fluke, however, he is still confident in his golfing abilities.
And he has reason to believe in himself. Ogi has been playing golf for most of his life, but he cannot remember the exact time he started: "I like how the game is because I can't play any sports like basketball, so I guess I would say it is easier for me to play golf."
Ogi has been playing since he was really little, so he is very committed to golf.  He practices every day after school no matter what. When it is nice out he practices at the Indian Tree golf course right here in Arvada. When the weather is cold or not very nice, Ogi practices at an indoor facitlity called Golf Tech in Broomfield.  
 "One thing that most people don't know about golf is that it takes a ton of time to get good, and you won't be able to hit a ball that well until you practice," Ogi explains. " It will take about a year, but you will have to practice every day for about 4 hours until you have mastered your golf swing."
Ogi has practiced every day for almost his whole life, and he has not yet mastered everything in golf.
"Golf is a weird sport because it is half mental and half physical. When you miss a shot you can't get down. It can be hard mentally because there will be some close shots down the stretch that could win you the game. The crowd is quiet and you have to stay focused." Ogi continues to t train his body both mentally and physically to become a great golf player.
When it comes to his mental focus, Ogi admits the game relieves his stress. "I love golf because I can just hit the ball and it helps get my anger out."
 And it runs in the family: Ogi's sister Anju is also a golf player. She has won some medals and trophies, having begun playing competitively at age nine.
His accomplishments include hitting this par 3, 170-yard hole-in-one shot,  placing third in regionals, and recently winning a major tournament. Overall Ogi hopes to become a great golf player determined to do whatever it takes to become better.
Leave a Comment
About the Contributor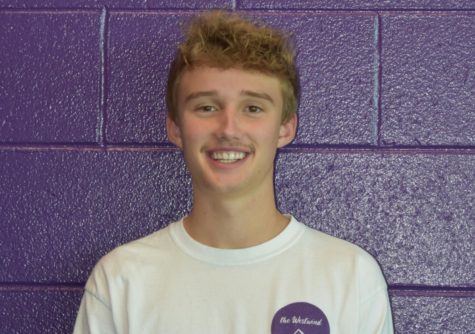 Riley Swanson, Editor in Chief
Riley Swanson is a senior this year at A-West. This is his fourth year participating in journalism. His favorite type of journalism is sports journalism,...