The new craze with Tik Tok
The aspiring social media app, Tik Tok, has recently become a new hit with teenagers. Tik Tok is a video sharing and social networking app where users can create short lip-sync, comedic and talent videos to share. According to a poll of 190 students at AWest, 66% use Tik Tok, where as 34% do not use it. From these statistics, a fair amount of students at A-West actively use Tik Tok, justifying its popularity.  
The features of Tik Tok sound extremely similar to another app that obtained millions of users which went by the name, Musical.ly. In fact, Tik Tok's parent company, ByteDance, purchased Musical.ly, resulting in a merger. From this, the Tik Tok app thus had access to targeting the teenage market by issuing itself as Musical.ly and having access to all of the users that previously took part on the Musical.ly app. 
According to Oberlo, Tik Tok was released onto the app store in September of 2016, and since then the popularity of the app has grown to 500 million active users as of the end of 2019. This puts Tik Tok ninth in terms of social networking sites, launching its popularity ahead of Snapchat and Twitter. 
The company's purpose is "to capture and present the world's creativity, knowledge, and precious life moments, directly from the mobile phone. TikTok enables everyone to be a creator, and encourages users to share their passion and creative expression through their videos." Videos posted on the app consist of people dancing and lip-syncing to a song, humorous video clips and cute videos of animals. The app sees around nine out of ten active users a day and there is an average of 52 minutes spent on Tik Tok per person per day, as well. 
Freshman, Miali Jimenez suggested her opinion on the new popularity with Tik Tok: "I use it, I go on it everyday, and I do like it because the videos make me laugh." 
Jimenez also comments that Tik Tok has "definitely taken over the world," thus supporting the statistics shown in the poll put out to A-West students. 
The new craze with Tik Tok has presented itself so that it is extremely attractive to teenagers. Forty percent of the users on Tik Tok are between 16 and 24 years old, which shows that the app is directed mostly towards the younger generations. Tik Tok is solely an entertainment platform, which can justify the attractiveness of the app towards teenagers. The app also allows anyone to become a content provider just by using their personal creativity to create videos. Users also have the ability to become "Tik Tok famous" by the possibility of gaining large amounts of followers from their videos. 
Senior, Abby Asare comments on Tik Tok: "I really like Tik Tok. It's like a re-envisioned Vine, but there's a lot of creators so everyone can find their own niche." 
The app Vine was recently shut down in 2016 and exhibited a lot of the same features that Tik Tok offers now. Both apps are aimed to encourage people to create and entertain others. 
Statistics stand to show the new craze with Tik Tok is very much alive and only growing. This new creative app has accumulated popularity and has incorporated itself into the lives of teenagers, inside and outside of A-West. 
Leave a Comment
About the Contributor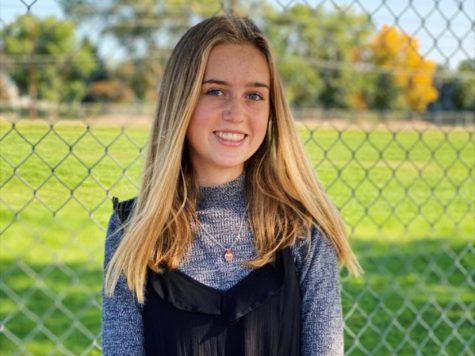 Amelie Bauer, Editor in Chief
Amelie Bauer is a senior at A-West who enjoys running, mountain biking, and spending time with friends and family in her free time.