Diver Geneva Pauly sets records
Flip, twist, and swirl. Diving can be a rigorous sport, especially for high school students. Sophomore Geneva Pauly's art is a test of physical endurance. As a diver for the Arvada West swim team, Pauly has broken quite a few school records. 
Pauly has already made her way onto the A-West All-State wall that is pictured in the pre-function area of the school. Pauly's goal for her future is to dive in college, and hopefully be recruited, which should be no problem for her. 
Diving is exceptional to Pauly because  "It is really fun to jump and flip in the air. Also, club diving and the A-West team are very fun to be around, and I love practicing and competing with all of the people."
With seven years of diving under her belt, Pauly has already broken the six dive records, the eleven dive record and the relay meet score with senior, Joslynn Miller. 
Pauly mentions that her greatest accomplishment was "getting seventh in finals this past year at nationals on tower [the high dive platform]. I had worked really hard this past year and it paid off, and I was very proud after that competition." 
Whenever a high school athlete makes it to a national competition, it reflects the time and dedication she has put into her craft. For Pauly, competing in nationals is a big accomplishment that reflects her rigorous training and dedication.
With new training, comes new ways to flip off of the diving board: "We train a lot in the gym and lift weights. That is very difficult, but the hard workouts make the actual diving part easier. It is also very hard to learn new dives because you have to get used to the different feelings. Belly Flopping is also very common with new dives."
Pauly also mentions, "My greatest moment in diving for high school was getting third this year in State because the first part of the competition didn't go very well, but it was really great that my dives got a lot better in the end." 
As a sophomore, Pauly's high place at State reflects how much she has already accomplished. With already a few school records in her bag, Pauly's goal is to push for the record for State in all of CHSSA and take that home with her as well.
Leave a Comment
About the Contributor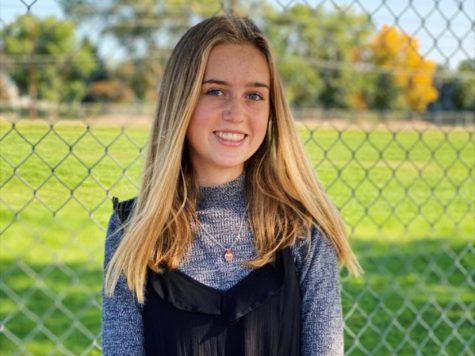 Amelie Bauer, Editor in Chief
Amelie Bauer is a senior at A-West who enjoys running, mountain biking, and spending time with friends and family in her free time.