Priscilla Oxford: Sophomore Class President
Q: What position are you running for, and why?
A: I am running for sophomore class president because I was freshman class president already, and I really like being in that leadership position so I thought I would run as a sophomore. 
Q: What is the area of concern you have decided to address and how did you identify this need?
A: I feel that sometimes when people become leaders, they don't do anything, so my focus is just actually doing things when I get the position and just taking charge. 
Q: What is your slogan?
A: If you want something done, Priscilla's the one. 
Q: What are some qualifications you have for this position?
A: I was the freshman class president this year, which was determined by the Student Council class.

Q: What are some extracurricular activities you participate in?
A: If Student Council counts, I do that.

Q: What are your campaigning strategies?
A: I was gone the whole first week we did campaigning, so I don't have any posters up right now. Next week I am just going to come in with all my posters and just putting my face everywhere like everyone else.

Q: What are some past leadership positions you have had?
A: I was in leadership class last year at my middle school, and I was class president this year.

Q: How has your past role in STUCO help you run for office?
A: As class president, I ran teacher appreciation week, which was scary because it was the first time running something, but it was so much fun.
Q: Why should people vote for you?
A: I am the only one with experience, and I am really going to take charge because I have so many ideas I want to put into place that I am excited about.

Q: What is something most people don't know about you that you think they should?
A: I work super hard in Student Council, and I was even on the news for one of our events.

Q: What is something you bring to the table that others don't?
A: Experience, my dedication, and my ready-to-get-things-done attitude.

Q: What three words would you use to describe you?
A: Outgoing because I love to socialize with people; motivated because I am always looking to work hard and do great things with my time; and empathetic because I love to listen to others and try to help in any way I can. 

Leave a Comment
About the Writer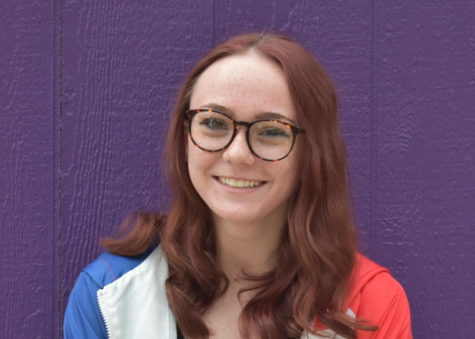 Haylee Griffith, Feature Editor (Fall '21)
Haylee Griffith is a junior this year and this is her third year on staff. She has had a passion for writing and painting since she was little and enjoys...