Veronica Vessa: Junior Class President
Q: What position are you running for? Why?
A: Junior class president because I was new in student council this year and I really enjoyed being part of it so I wanted to step up into an officer position, to see what other ideas I can bring to the table.
Q: What is an area of concern that you have decided to address?
A: I want to promote our school spirit and get the Junior class specifically to be more active in our spirit days.
Q: What is your slogan?
A: Don't be hesitant, Vote Veronica Vessa for Junior class president.
Q: What qualifications do you have?
A: I was captain of my soccer team and I'm just very organized and on top of my stuff. One major responsibility as Junior class president is organizing prom for 2021 so my skills will come in handy for that.
Q: What are your extracurricular activity?
A: I play soccer, club and high school. I am also in NHS and STUCO.
Q: What is your campaigning strategy?
A: Advertisements, I like to get my name out there through all my posters. I also made pins and bracelets to try to really get my name out there.
Q: How has your role in STUCO helped you run for office?
A: Being exposed to new events such as being in committees has given me the exposure of how to plan events and how to be able to tell the people in the committee what to do but also be an active part in doing it.
Q:  What is something about you that you want people to know about you this upcoming election? 
A:  I am just really fun, funny, outgoing, and I'm not afraid to step up and make a change.
Leave a Comment
About the Writer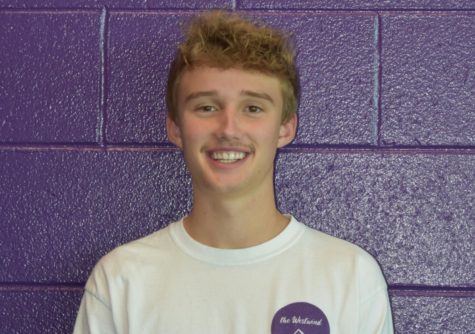 Riley Swanson, Editor in Chief
Riley Swanson is a senior this year at A-West. This is his fourth year participating in journalism. His favorite type of journalism is sports journalism,...