Erin Taylor: Senior Class President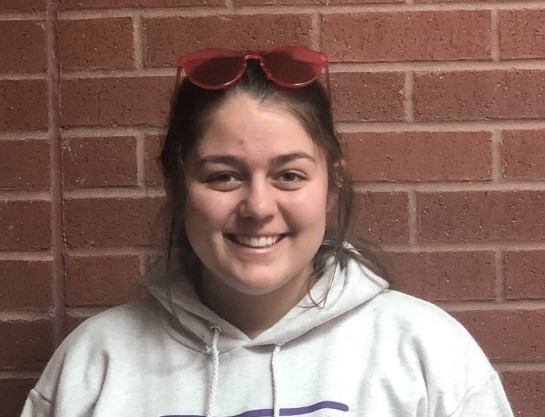 Q:What position are you running for?
A: Senior class president 
Q:What is an area of concern that you've decided to address? How did you identify this need?
A: I want the seniors class to feel like their voice is being heard and that we are appealing to all the populations in the school. I want to create  new events so everyone feels included. 
Q:Do you have a campaign slogan?
A: Think outside of the box ,vote for someone who rocks!
Q:What are your qualifications for this job?
A: Treasurer for student council for the past two years, homecoming dance committee and committee head. "It shows that I am able to plan the events.
Q: What extracurricular activities do you participate in?
A: HOSA. I helped combat teen vaping and educate people on the bad side effects of it.
Q:Campaigning Strategy
A: I made my posters funny so people can associate humor with me, I don't want to make it seem like this campaign stuff is boring so that is why I add humor to it.
Q:Past leadership?
A: Committee head of the wish week assembly and the captain of my middle school soccer team. 
Q;How has your past role in STUCO helped you run for office?
I talked to the previous class president and their campaign strategy. I also talked to my other peers about some cool Ideas for the school that I can be their voice for.
Leave a Comment