Friday the 13th: Beyond the usual chaos, shock and uncertainty
Friday March 13, a normally uneasy day anyway for many, but A-West students experienced eerie and uncomfortable feelings as they wandered numbly around the hallways for possibly the last time for two weeks. 
Starting March 16, all A-West students are to begin their week-long remote learning adventure due to the coronavirus. The virus has successfully made its way into Colorado, which has led to A-West's closure. Colorado declared a State of Emergency on March 10 as the cases of the people who had the virus rose to a critical level. 
When walking around the halls of the school Friday, most students felt that the normal vibe was off. In a poll on Instagram, 135 of 136 A-West students stated that they felt off this day given the news of remote learning and 'social distancing' mandated by the school district.
As students attended each one of their classes, the teacher discussed how attendance was to be taken and what platform the students will be conducting for their online class.
Junior Mitchell Blaylock commented on last Friday: "It seems surreal. This is the first time anything like this has happened, so it is different." 
The emotions of other students fell in line with what Blaylock had to say as many other students mentioned that the overall day felt chaotic, shocking and ominous. 
Junior Melea Tate opened up about her opinion on the school closing: "Even if the coronavirus is not as serious of a threat as it is being portrayed, the reactions and snowball effect are dangerous." 
The coronavirus has effectively influenced the lives of A-West students as the "snowball effect" of the virus has finally become a reality. This can be seen through the closure of A-West on such short notice, just one day after students were given mandatory Chromebook check-in Connections for upcoming testing dates.
The effect that the coronavirus has had on the world seemingly is affecting A-West just as much. The uncontrollable uncertainty of what is to come and what to make of Friday for most students is what added to the ominous feeling and the fact that students do not know when or if they will be returning back to school this year. Students will have time to process the effects of the virus on their own lives as remote schooling begins next week. Jeffco schools will be closed March 16 to March 30 until they reassess the danger of the virus.
View Comments (1)
About the Contributor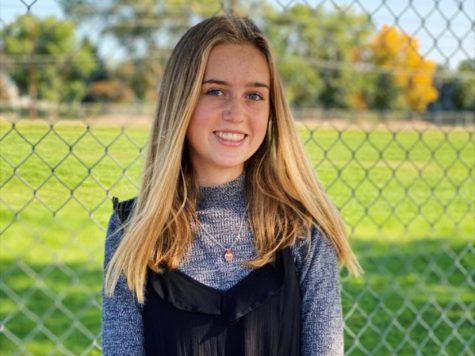 Amelie Bauer, Editor in Chief
Amelie Bauer is a senior at A-West who enjoys running, mountain biking, and spending time with friends and family in her free time.