Wildfires in Colorado: what we are not seeing
As the putrid smell of smoke and rotting trees continue to fly around in the air and contaminate everything it touches, Coloradans everywhere eagerly wait for the seemingly never-ending wildfires to come to a stop. With people evacuating homes in threatened areas and ash lacing cars in distant cities, it is easy to see how humans are being impacted by these fires, but these fires are also creating immense struggles for wild animals. 
Auden Shindler, Vice President at Aspen Ski Company, elaborates on the urgency of the problem during an interview with the Denver Post, "This is now a problem, not a future problem. We're seeing a systemic change of the climate that manifests itself not just in the heat but in the fire, in water, in agriculture, and in economics."
Wildfires present many issues to the environment as well. Changes in water and agriculture are huge areas of concern considering the wildlife who need them in these affected areas. Bodies of water are drying out making fish unable to carry on in their habitats. Land animals are also losing their homes due to acres upon acres of land going up in flames. 
District Chief of North Routt Fire Protection District, Mike Swincick shares with Denver CBS, "It's dry here. A lot of our streams are seasonal, and if they're dried up and animals are moving through the area, they're looking for water."
Animals are currently evacuating from the fires extremely hungry and dehydrated. A Facebook post from Routt County Office of Emergency Management advises people to help animals by bringing out buckets of water or simply letting them stay in backyards while calming down – these animals are tired, scared, and have lost their homes. 
On the bright side wildfires actually present some advantages to multiple wildlife species. Since fires are common and natural in nature, many forms of wildlife actually benefit from these disasters. 
Abigail Wallace with the National Forest Foundation explains, "Animals have a honed sense of danger, so when [a] wildfire occurs, most animals sense it and can run away or stand in streams to avoid the hazard. Smaller animals take cover in logs, under rocks, or by burying themselves in the dirt." 
When animals are forced to evacuate their homes, invasive species come into the newly burned and destroyed environment and push the native wildlife out, causing huge problems. Wild animals being in places they normally would not be in also is dangerous for them regarding human contact. Animals wandering roads and other places where humans are around are dangerous as they can get hit or come in contact with people when they normally would not. 
While most wildlife is extremely skilled in order to get away from danger, fish and other aquatic life have no way to escape the dangerous areas. 
Randy Hampton from  CPW shares with  9news, "Water temperature for cold-water fish is also of concern during and after a big wildfire. CPW keeps a watchful eye on burn areas and will help relocate fish until the system cleans itself out if they need to."
While fish are in the water, they are not affected the same ways other animals in the areas are, yet they are in even more danger. These fish are in the way of all runoff from uprooted trees. 
While these fires continue to be tamed, wildlife is still in extreme danger. People are encouraged to contact CPW in the case of seeing any wildlife at risk. 
"The best thing people can do if they want to make a difference is get involved in efforts after the fire. People can help out with surveys after the fire and volunteer with efforts like replanting," Hampton concludes. 
Leave a Comment
About the Contributor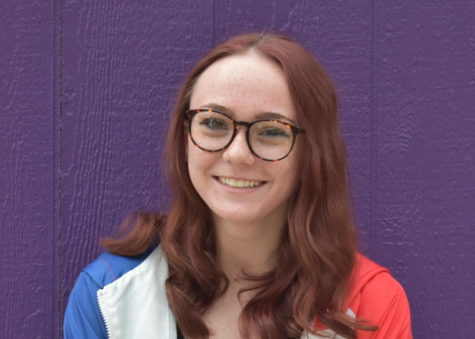 Haylee Griffith, Feature Editor (Fall '21)
Haylee Griffith is a junior this year and this is her third year on staff. She has had a passion for writing and painting since she was little and enjoys...