What will next year look like with COVID-19?
A year ago chatter from hundreds of kids bounced off the walls in the lunchroom as students picked away at their food, but now all students eat from home. Eating at school as well as many other activities may be possible in a year to come with a vaccine that will eliminate the danger of COVID-19. 
Many unanswered questions fill the air as COVID-19 continues to cause uncertainty for the years to come. As scientists continue to search for answers, the biggest concern is if the vaccine will actually work.
Many experts like Dr. Anthony Fauci, the director of the National Institute of Allergy and Infectious Diseases, predicts that the vaccine will not be widely available until the middle of 2021. 
"You have to have the total cooperation of the pharmaceutical companies to get involved in a master protocol," Dr. Fauci said.
Also, James Gallagher BBC reporter, expects that the vaccine will not be widely available for at least a year later in 2021. According to the New York Times, essential workers will be the first to get it then followed by the older population. 
COVID-19 cases may slow down if mask mandates continue to stay in place according to a  graph from IMHE. Until the vaccine is widely available people may be living in the same environment as they are now, consisting of social distancing, hybrid-learning, and always wearing masks.
When vaccines do become available, it is suggested that they may not be entirely effective.
"The first vaccines may provide only moderate protection, low enough to make it prudent to keep wearing a mask," says Carl Zimmer, Reporter with the NY Times. 
According to the same article, creating a vaccine in less than a year would be a record and would not allow for safe testing. Without the vaccines having many revisions, it is possible that they might not help very much. Zimmer reports that this could be a big problem because people will live their normal lives with the vaccine thinking that they can't catch COVID-19 or pass it on.
 "It has not yet dawned on hardly anybody the amount of complexity and chaos and confusion that will happen in a few short months," says Dr. Gregory Poland, director of the Vaccine Research Group at Mayo Clinic. 
Dr. Poland suggests that different pharmaceutical companies, each trying to create a vaccine in a minuscule amount of time, could lead to chaos. Hence the reason why a safe and effective version of the vaccine may take longer than we think. 
With or without a vaccine, normal events such as sports will continue to look different.
"With everyone now adjusted to social distancing and masks, those two elements could carry over into arenas and stadiums for the foreseeable future," stated Shana McCarriston, a sportswriter for CBS. 
During this pandemic social distancing and safety precautions such as wearing masks and using hand-sanitizer have become normal. Dr. Rimoin, Professor of Epidemiology at UCLA suggests "With sporting events having to follow these precautions for another year in order to stay active, most high-schools and organizations will comply."
Previous superintendent, Jason Glass, comments "I think as we look into the fall and what that may be like it's really anyone's guess, we have to look at the conditions as they come."  
Schools are expected to look somewhat the same next year even with an early stage vaccine according to the CDC.  If a vaccine arrives, the different procedures would include full-time in-person learning and less emphasis on safety precautions such as hand sanitizer and social distancing. Also, schools will still most likely require masks.
"Personally I think it's going to be a couple of years before we get to a situation when learners are following the full course and having the full exam period," mentions Phillip Jones, part of the high school management system for the U.S.
It is possible that this guidance might be in effect for a while longer. However, it is also a possibility that by 2021-2022 school may go completely back to normal, but at this moment in time, nothing is set in stone. 
"Now is the time to work together to implement this effort with quality and fidelity," comments Kristopher Schuh, full-term superintendent.
Leave a Comment
About the Contributor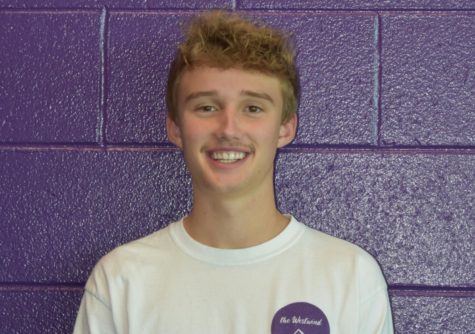 Riley Swanson, Editor in Chief
Riley Swanson is a senior this year at A-West. This is his fourth year participating in journalism. His favorite type of journalism is sports journalism,...