Who is behind the snow in Colorado?
After many cold mornings, citizens around Arvada, CO woke up to find the local roads freshly plowed and clear of snow. But who did this work when they were sleeping?
The answer is CDOT. CDOT is the Colorado Department of Transportation. Behind the scenes, CDOT has been valiantly serving Colorado for 111 years as they started in 1910. They are responsible for clearing the roads all across Colorado when a huge snowstorm hits. CDOT maintains, repairs, and plows over 23,000 total lane miles of highway. CDOT takes snow plowing seriously as they spend around $69 million annually on snow removal according to CDOT.gov.
When a tremendous storm is predicted for the next few days, CDOT holds meetings and starts preparing their employees for the upcoming storm.
  Kyle Lester, director of highway maintenance says, "Everybody's invited to participate and get an update on the status of the storm and to see how we can help each other." 
Each time snow storms come, many preparations have to be made for the snow plowing process to function smoothly.
CDOT has a variety of procedures depending on the type of snow that hits. When weather forecasts indicate large amounts of snow, snow plows are used. 
Chief of staff Sally Chafee says, "CDOT tends to mobilize plows at the start of the storm and they put down a layer of liquid de-icer once the snow starts to fall to help prevent the precipitation from freezing to the roadway surface." 
This just shows how hard snow plowers work to keep all of the citizens in Colorado on schedule.
CDOT not only protects the road but also shares valuable information on how to stay safe when driving in snow. This includes putting chains on tires or making sure tire tread is safe. Firestone automotive suggests that you should put a penny headfirst into the grooves across the tire. If you see the top of President Lincoln's head, your treads are not safe for snow. This would indicate that new tires are needed.
The hours can be long and can be harsh for CDOT workers. According to CDOT's department of safety, on highways with average traffic of 1,000 vehicles or more the snow removal will occur throughout the storm (24 hours) until roads and highways are safe to drive on. As for highways with daily traffic of fewer than 1,000 vehicles, snow removal is  limited to 14 hours, from 5 a.m. to 7 p.m.(.)
CDOT workers sacrifice and help the community of Arvada and many other Colorado communities, keeping the roads clear of ice and snow while also willing to work at any time. Always willing to take the time to plan and to plow away the next big storm. 
CDOT's goal is to abide by this one policy, "The mission of the Colorado Department of Transportation is to provide the best multi-modal transportation system for Colorado that most effectively moves people, goods, and information."
Leave a Comment
About the Contributor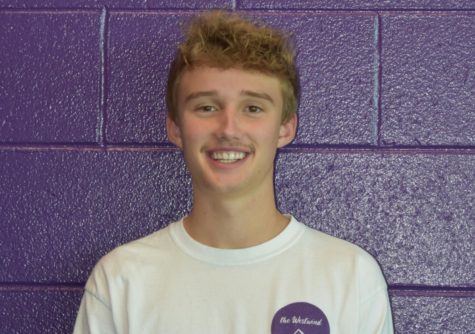 Riley Swanson, Editor in Chief
Riley Swanson is a senior this year at A-West. This is his fourth year participating in journalism. His favorite type of journalism is sports journalism,...