Gender reveal parties: are they going out of style?
Gender reveal parties are a fun way for couples to announce the gender of a baby on the way. These past few years, people have found ways to spice up the reveals. From simply cutting into a cake, or popping a balloon, to fireworks, canons, and even airplanes. Although the ideas seem fun and engaging, they've actually become very dangerous. Gender reveal parties alone can be a controversial topic, but as stunts have become more intense, the outcomes have led to major injuries, wildfires, and even death. Could gender reveal parties be coming to an end?
Just this past February alone, 2 gender reveal-related deaths were reported. Both had to do with small explosives backfiring. 
In an article from Wboy, Michelle Robertson states, "A 26-year old bystander died in Michigan after a small cannon device was fired during a baby shower." And, "A father-to-be in New York was killed when a device he was building for a gender reveal party exploded."
As tragic as it seems, these are just a few examples of the consequences that come from these extreme gender reveals. The thought of using fireworks or other explosives seems like a thrilling and unforgettable experience for many but can quickly become unforgettable for the wrong reasons. 
Still to this day, people have mixed feelings about these parties. Some do not see the point in having one, on the other hand, some believe that it is a fun way to reveal the gender of a baby on the way. 
Sophomore Kat Lockwood at A-West says, "They're [gender reveal parties] are nice and exciting parties for expecting mothers as long as you don't burn down California."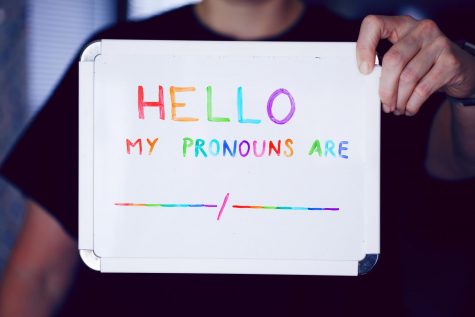 Lockwood makes a good point. In September 2020, a fire was started in San Bernardino, Calif. The  "El Dorado" fire burned over 22,000 acres of forest. Back in 2018, another fire started in Arizona and burned around 47,000 acres. Sadly, while fighting the El Dorado fire, firefighter Charles Morton lost his life. 
While gender reveal parties have gained a bad reputation from party-related deaths, they have also become controversial. When it comes down to revealing the baby's biological gender, some believe it is wrong. The baby may grow up and realize that they do not identify with said gender. 
"The gender one is assigned at birth is not necessarily the gender one identifies as," Megan Walbert with Offspring LifeHacker writes.
While some may disagree, there is no denying that gender reveal parties are becoming less popular as years go by. This could possibly lead to them disappearing completely in the near future. People will try and impress friends and family by making the reveals as interesting as possible, although this can put lives in danger. These gender reveal parties have cost so many lives severely impacted others, just from simply trying to have fun, or impress others on social media. 
CalFire investigator Capt. Bennet Miloy says that  "Over 80% of fires are caused by humans and that people need to be more aware of their surroundings." 
As more people come to this realization, and really think about the effects and damages a reveal party could cause, the idea of having a gender reveal party is becoming less popular or "trendy."
Leave a Comment