Mixed feelings around Billie Eilish's acceptance speech at the 2021 Grammys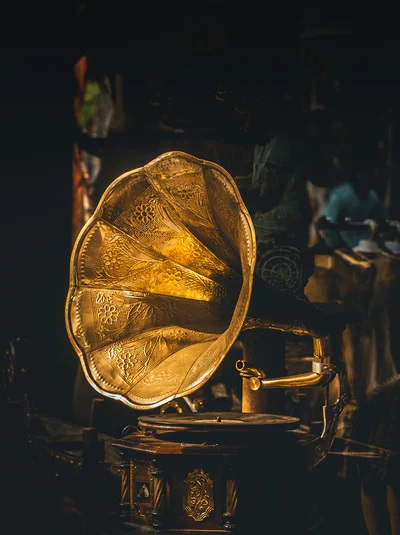 The 63rd Annual Grammy Awards were held last Sunday, March 14, and there were definitely some memorable moments. The outfits, the speeches, and the performances brought the whole show together, but one thing that really stood out was Billie Eilish. The singer won two Grammy awards for the Record of the Year -"Everything I wanted"- and Song Written for Visual Media -"No Time to Die." When Eilish came up to accept her award for Record of the Year, she seemed to be more disappointed than excited.
Eilish says in her speech, "This is really embarrassing for me." She addresses the popular rapper, Megan Thee Stallion, "I was gonna write a speech about how you deserve this, but then I was like 'There's no way they're gonna choose me,'" Eilish continues. 
Stallion has made some popular songs this past year, such as "Body", "Savage", and "Cry Baby." Most of the songs popping up on the social media app, TikTok. Stallion's song "Savage" was nominated for Record of the Year.
Eilish goes on about her love for Megan and how the award should go to her instead, but people had mixed feelings about Eilish's speech. Some praised her calling the whole situation "sweet" or "touching." As the speech reached Twitter, and people started discussing the ordeal. 
Twitter user @WISEGUY states in a tweet, "Billie Eilish wins the Record of the Year award and gives major props to Megan Thee Stallion… respect." 
There were lots of people siding with Eilish, but there are also people who did not. 
Journalist Kathleen Newman-Bremang also comments on the situation in a tweet, "Mackelmore, Adele and Billie Eilish have all done the 'I won but a black artist deserved this' speech, and even when they are right, it's embarrassing for everyone involved!" 
Some have retaliated this, pointing out that Eilish said something similar at the 2020 Grammys. When Eilish won Record of the Year in 2020, she said that singer Ariana Grande deserved it more than her. People think because of this, it was not about race, Eilish was just being considerate and honest. 
Yet still, there's another part of the story people are looking at. Many fans and even other celebrities side with Eilish, saying how hard it is to accept an award like that because of the backlash they get, with people telling them they're undeserving of it and that it should've gone to someone else.
Famous model Chrissy Teigen also came to Twitter saying, "Winning Record of the Year sucks because you can't enjoy it when everyone's telling you why you don't deserve it."
Stallion has not commented on the situation, but she and Eilish are on good terms, as they were seen together backstage at the Grammys.
Stallion had a very successful year with her music and became a huge star in the music industry, so it is easy to see why so many think she deserved the award. Megan did go on to win her first-ever Grammys, however. Winning the awards for Best New Artist, Best Rap Song -"Savage Remix"- and Best Rap Performance -"Savage Remix". 
Sophomore Miali Jimenez says, "I think even though Megan did create such an amazing song, it kinda seems like Billie doesn't truly care for everything she wins 'cause this is like the second time it happened. I think she should've definitely just accepted without the speech to Megan… I think deep down Billie knows she deserves it."
Although some believe this was wrong, embarrassing for Eilish, or even that she was undeserving of the award, the singer still stands by what she said. Stallion and Eilish continue on without problems with each other, while some still argue on the subject. 
Leave a Comment