A-West soccer player, Luke Shultz, scores in an epic fashion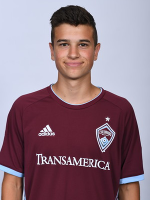 On Tuesday, April 23, A-West's Varsity soccer team came out on top over Pomona 5 to 0 in a wild scoring fashion. Since that time of the game, A-West Varsity has yet to lose a game. Their record sits at 6-0-1, meaning 6 wins, 0 ties, and 1 loss and they are ranked number one in Jeffco 5A League standings. As for national and state-level standings, A-West is ranked number 1 in the state and 301 in the country. Not a bad start at all to this year's soccer season.
Kyler Tate (Sr), Karl Pankratz (Sr), and Noah Kanagy (Sr) all scored one goal in this game. Luke Schultz (So) led A-West in scoring 2 goals against Pomona. According to the Max Preps Box Score; Pomona had one corner kick, zero offsides, and seven fouls. A-West ended up having three corner kicks, three offsides, and thirteen fouls.
The Wildcats had control of the ball most of the game and never let up. Their defense was also relentless as the Panthers had a hard time getting the ball to the net. Although A-West had thirteen fouls, they proved that the more aggressive team wins. Pomona was simply outmatched.
Not only did Luke Schultz score the most goals in the Pomana game, he also had the top shot. It was so ridiculous that it made 9News's top 5 high school plays of the week. Believe it or not, but Luke Schultz is actually familiar with the bicycle kick shot. 
"Yes, actually Noah, Gabe (my brother) and I would play this game in the backyard where we would do bicycle kicks on the trampoline and I think that's where the familiarity came from."
Soccer players can only dream of scoring this goal. Many times it seems to be a burning thought on the back of their heads of a move they wished they could pull off, but have not been able to. 
Schultz explains, "A bicycle kick is something everyone that plays soccer thinks about doing eventually. It's not the first time I have tried it in a game, but this is the first time it has actually gone in."
The amazing part is that Schultz seemed to have great composure while attempting to score. 
Schultz says, "I don't remember much, but what I do remember, and this is going to sound weird, but time seemed to slow down. I felt like it was in slow motion."
Even though time seemed to freeze while he was in midair, Schultz still had to time his shot up perfectly. Events like this are only able to happen successfully if you are at the right place at the right time during a match.
Schultz explained what happened: "I saw Noah on the left and I knew he was going to get a cross in, so I rushed the box, and when it floated perfectly above me and a little behind I thought, what's the worst that can happen and I went for it."
Schultz showed fearlessness as he did the bicycle. And with help from his teammates like his older brother Gabe, he was able to get the perfect angle to score. Gabe was able to put in the perfect cross that allowed Luke to score.
When the ball went into the goal Schultz was in disbelief, "I couldn't believe it, I got up and I was shocked that I had actually scored."
Schultz is on the Colorado Rapids U-15 team so he has plenty of soccer accolades and is very familiar with the sport.
As for final thoughts Schultz says, "I don't have much, but hopefully this squad can go really far this year!"
That is truly the hope. A-West's Varsity soccer team looks primed to make a championship run this season.
Leave a Comment
About the Contributor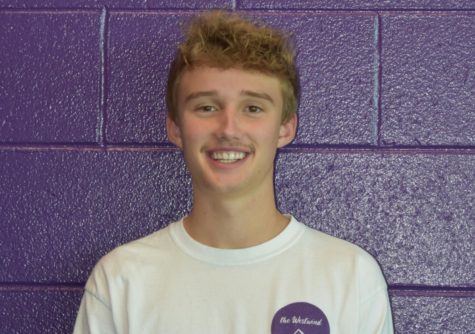 Riley Swanson, Editor in Chief
Riley Swanson is a senior this year at A-West. This is his fourth year participating in journalism. His favorite type of journalism is sports journalism,...