Is the PS5 worth it?
The Playstation 5 has been one of the most awaited consoles to ever be released. Through rising excitement of the new device, the stock of the PS5 has been scarce with few people being able to get their hands on one.
The PS5 console with a disc drive retails at a whopping $500 price tag or $400 without a disc drive. Despite this minor difference,  both consoles have faster load times and better graphics than the previous console, the PS4. Externally, the consoles have a similar look with a sleek white and black color scheme that comes with the brand new black and white dual sense controller, which is more reactive with the PS5 games. 
A-West Sophomore Collin Rodgers who was lucky to get a PS5 says, "I personally don't [think the $500 PS5 is worth it.] They do allow people to use PS4 discs, as it is backwards compatible which is great. But with the world of gaming moving away from the disc, it's not worth the $100 extra."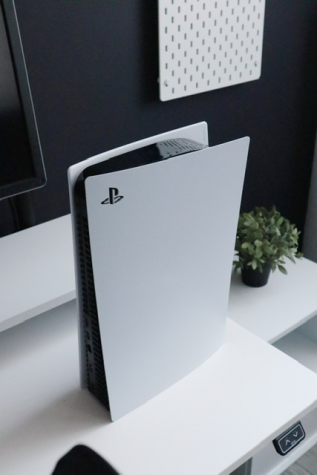 The game selection for the PS5 is subpar right now also. Since the console was just released last November, the number of games specifically made for the PS5 is slim. Even with a limited selection, the games available are still very good and there are still a lot of new games coming to the PS5 in the near future.
Pushsquare writer Sammy Barker adds, " While a fresh format is never defined by its launch day selection of games, the PlayStation maker has assembled its strongest release slate ever, with future projects including Horizon Forbidden West, God of War Ragnarok, and Gran Turismo 7." 
The PS5 also makes the controller more interactive with the games as
Rodgers adds, " I think the games for the PS5 are good. I like how they showcase the new PS5 controller features to make the game more immersive. I also like the new additions to the games; features that aren't in the PS4 version of the games."
Overall, between the upgraded games, the faster loading times, and a new controller that is more involved with the games, the PS5 is worth it. 
Rodgers ends by saying, " I think [the PS5] is worth it. It has some cross-gen barriers and a few odd tweaks but overall it's way more advanced and feels a lot different from the PS4 and other older consoles."
Leave a Comment
About the Contributor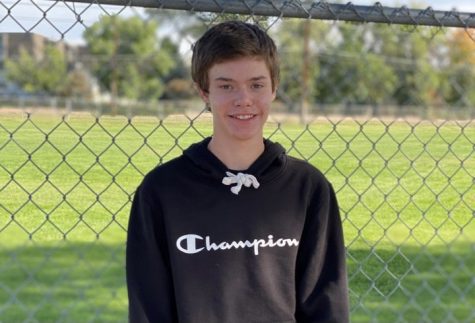 Jacob Younkerman, Reporter
Jacob Younkerman is a sophomore at A-West. This is his second year taking journalism. He plays tennis for the school and loves playing basketball and video...