Dirt bike riding: How to get started and everything a newbie needs to know
With summer break closing in, many students at our school considered getting into new hobbies, and one of those new hobbies might be dirt biking. 
Chad Romaro, a sophomore at A-West says that "I've always wanted to try trail riding. I've seen a couple of videos on it and I love it. I've ridden a few times and now I can get my own during the summer."   
There are two main bikes that exist enduro or trail riding oriented bikes, or Motor cross, which is racing, jumping oriented. The two have very different use cases and tasks to do.
Bikes built for enduro-which are more trail-oriented which can be fitted with small engines-all the way up to street-legal bikes that can be taken on the road. These bikes are more built for reliability and endurance, as the name suggests. So many of these bikes are fitted with massive gas tanks, which allows them to travel long distances along trails or the road. They also have a lot of trail-oriented features, like abs (anti-lock braking systems). Bikes like the Honda CRF300L come equipped, which allows the rider to not really worry about clutch control when going off-road. The bike does all the thinking of how much of the power goes where and how much braking force is needed to go.  These bikes are normally four strokes considering most enduro bikes can or are made to go on the road, these bikes have to be street legal and four strokes are the only type of bike engine allowed to be street driven.
Another style of bike is motocross. These bikes are built with speed and comfort in mind. Many of these bikes used in sports like motor cross. Where people take dirt bikes and race them around a track with many different features. Features like humps, all different sizes of jumps, and even tunnels. These bikes are made to be jumped, so many of them have top-of-the-line suspension, so it is a comfortable landing when it hits the ground hard. They are also built for speed as well So riders face  2 stroke, which has the advantages of being able to rev very high, and have a steeper power band curve which allows it to go faster quicker.
Dirt Bikes are a relatively cheap and fun sport that doesn't take much time to get out and ride. Most second-hand dirt bikes can be found for very reasonable prices on sites like craigslist and Facebook marketplace. Most decent bikes starting at around $1000 and the higher-end bikes can be up to $4000. If the budget allows it, it is possible to buy brand new from manufacturers like Honda and Yamaha that produce a wide range of bikes starting from beginner bikes like Honda's CRF125F. It is a great beginner bike since it doesn't have a lot of power, and it is built towards more trail riding than anything. With its air-cooled engine, it allows the bike to be a lot easier to work on. With fewer parts in the way and its huge aftermarket support, this bike can be made into a high-end trail bike later on, with not a lot of cash. 
Many of these second-hand bikes being fitted with motocross-oriented items like better tires and performance mods to the bike.  For a brand new bike, the CRF250R is a good bike to get into for motocross. Modern-day features like Traction control allow the rider to not worry about clutch control and throttle and the bike all do it for him when launching. With other conveniences like electric start and the fact that it is lightweight makes it easier to use the bike and race it.  This bike in particular has fuel injection, which gets rid of the hassle of dealing with carburetor tunes and jet sizes, and allows the bike to deal with that instead.
"It has an excellent chassis with a pleasant suspension attached to it. It offers a clutch that works, brakes that stop, and an engine that has a powerband without any dips or valleys," says Motocross Action Magazine. 
Reinforcing that the CRF250r is a good basic motocross bike.
  The advantage with fuel injection or carbureted bikes is that the bike can change the amount of fuel the bike can have, while carbs only have one jet size.
"Fuel injection does allow for more accurate control of the air/fuel ratio," says Honda, on their product page for the crf250r.
 The time might be this summer to a dirt bike, with many other riders also buying them as well. With many of these new bikes coming with amazing features like traction control, electronic fuel injection, and long-travel suspension, these dirt bikes can be an affordable hobby/sport with safe, fun features. With many different types of dirt bikes ranging from trail riding and enduro to motocross and hard racing, and that can also be fitted to the whole family, with many different dirt bike sizes that can fit anyone's needs. Dirt bikes, in general, being the most purchased type of bike in 2021 With all these new features and cheaper used bikes, with many trails around Colorado, it's even a greater time to get back into racing or trail riding!
Leave a Comment
About the Contributor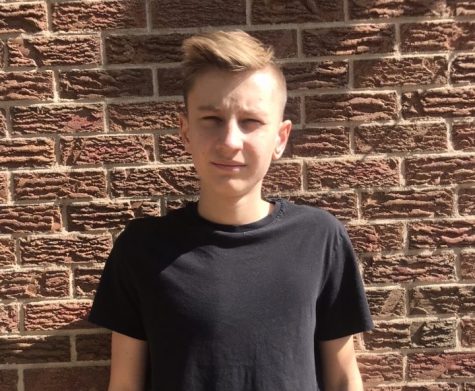 Nate Pavounko, Reporter
Nate Pavounko is a sophomore at A-West. He loves to take hikes, fish and hunt. He also has an interest in cars and working on engines. He loves restoring...