What will summer travel look like?
As Covid finally seems to pass, many Americans are anxious for summer vacation. Out of state traveling, island paradises, seeing family, and living summer to the fullest are the main goals on people's agendas.
Many travel companies and people around the world are preparing for a sudden surge in travel during the summer. Helane Becker, an analyst at investment bank Cowen, forecasts leisure travel this summer to grow within five percent.
Lucas Frerich, a sophomore at A-West says, "People have been cooped up in their homes for a long time so they might want to get out." 
This is certainly true. Last year's summer was not what most people expected. Covid was raging and stay-at-home orders were put in place. Also, most sports were canceled.
Now that Covid may be slowing down, people will be looking for vacations. Even though the average plane recently has been about 64 percent full, summer is looking busier. 
"People are sick of this paradise prison in their homes," Becker said. "I think we'll see what I call a jailbreak this summer." 
Elaine Glusac, a reporter from the New York Times predicts, "Summer airfares should increase by about 12 percent." 
All of this data supports the fact that travel will be booming this summer. The biggest question, however, might be how to prepare for crowds. 
Frerich says, "I see how many days I'm going to be there and pack accordingly, I also pack an extra pair of clothes just in case." 
Traffic may be bad and preparing is a must. Frerich's family is always prepared for vacationing and crowds. Bringing snacks may help pass the time along with entertainment from social media.
Frerich also says, "I think that with an increase of tourism this year there will be more money than last year." 
Tourism should rise especially along the coast according to the  SeaGoingGreen foundation. 
Destination Analyst's reports show that enthusiasm for travel is at 1-Year High: Travel readiness hit a pandemic-record 77.0% this week. If these reports turn out to be accurate, many tourism dollars should be pumped into the economy.
CNBC reporter Monica Buchannan Pitrelli says that "Infection rates should be really low in the United States this summer." With this information, we can conclude that Summer travel will not only be busy but somewhat safe. Although there are still some experts that believe more numbers of vaccinations are needed to reach herd immunity, according to NPR more than 3 million people are getting vaccinated each day. This should make this year's summer craze safer than last year.
This summer is going to prove to be very different than last summer. The general population wants to get out and enjoy themselves. Which will make travel both good for the economy and somewhat of a hassle with traffic (both air and ground). Hopefully, A-West students are able to make the most of this summer!
Leave a Comment
About the Contributor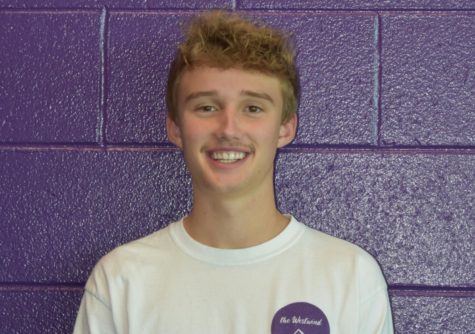 Riley Swanson, Editor in Chief
Riley Swanson is a senior this year at A-West. This is his fourth year participating in journalism. His favorite type of journalism is sports journalism,...