How normal will this summer be with COVID-19?
The U.S has given out over 250 million COVID-19 vaccines and the numbers are rising by the millions every day. That raises the question, When will life be back to normal in the U.S., and more specifically, How normal will the 2021 summer be in the U.S.?
As of April 19, vaccines are now available to every U.S. citizen over the age of 16. This has led to more controversy over people getting the vaccine or not. This has also led to more U.S. citizens pushing for more people to get vaccinated.
A-West sophomore Ryan Garcia who hasn't gotten a vaccine, but plans on getting one, explains why everyone should get vaccinated. "I think people should still be taking safety measures against COVID seriously like washing your hands but I don't see a reason for masks as long as we all get vaccinated."
While that sounds great towards accomplishing a normal summer in the U.S., some experts feel that most people that wanted the vaccine already got it and the rate of vaccines given out will start to stall. 
CNBC writer Nathan Rattner explains, "After months of a steady climb in vaccinations, the U.S. is experiencing its first true slowdown in the rate of daily shots, an indication that the nation is entering a new phase of its inoculation campaign."
That has led to some experts saying that reaching herd immunity in the U.S. is now unlikely.
In an article by the New York Times Rutsom Antia, an evolutionary biologist at Emory University states, "The virus is unlikely to go away but we want to do all we can to check that it's likely to become a mild infection." 
Even though the U.S. is still not fully in the clear, cases continue to drop, as according to CNBC cases have dropped 30% over the past two weeks as of May 10. The U.S. is also reporting 41,000 new cases a day which is the lowest since September according to John Hopkins.
There are many different perspectives when it comes to the question, How normal will the 2021 summer be in the U.S.?
Garcia says, "I think COVID will affect our summer by people being hesitant but overall I think there will be fewer restrictions."
While experts such as Jennifer Nuzzo, a senior scholar at the John Hopkins Center for Health Security adds, "Speaking for the U.S., I'm really hoping that this summer will be remarkably different from last summer." Says Nuzzo in an article on HuffPost, "We're on a good path right now and I just hope that we can stay on the path that we're on."
Leave a Comment
About the Contributor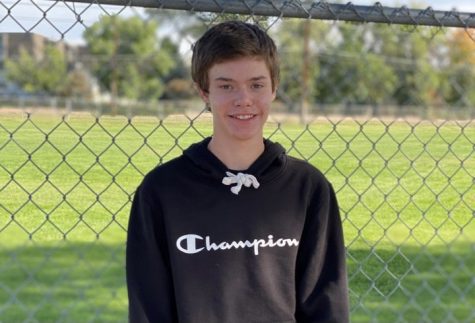 Jacob Younkerman, Reporter
Jacob Younkerman is a sophomore at A-West. This is his second year taking journalism. He plays tennis for the school and loves playing basketball and video...