Senior spotlight: Jake Gittins
As the year winds down and we get closer and closer to summer, many students are starting to think about the future: What classes they will take next year, what clubs they might want to join, etc. For seniors here at A-West, they are very busy this time of year. Senior Jake Gittins is preparing for his future while trying to enjoy the rest of his days as a high schooler.
Gittens spent all four years here at A-West and is starting to prepare for his future after high school.
"It felt like it flew by so fast. I can't believe I'm going to be done with high school in just a few days," Gittins says.
Gittens, like many other seniors graduating this year, had the unique experience to spend one and a half of his high school years learning during a global pandemic. He had the opportunity to experience high school from a virtual standpoint for a portion of time during both his junior and senior years.
"When it first started I was a little confused and curious because no one knew what was going on. Then when senior year rolled around it made me a little frustrated because I wanted to experience my senior year to the fullest. It made it hard to connect with those friends and stay motivated to finish the year." 
Gittens played football all four years he attended A-West and played on Varsity for three of those years. 
"I'm going to miss football a lot. I'll miss the guys and the atmosphere of the team," Gittens explains. 
Once he graduates, Gittens is going to attend a trade school, WyoTech, for auto and diesel mechanics.
"I've always been interested in cars so I'm really excited to start at my new school next fall."
Although the end of the school year can be a bit hectic for these seniors, many of them are using this time to take a look back and reflect on their four years of high school and how much they have developed as a person. 
"Overall it was pretty stressful but fun. I sorta struggled with turning stuff in and keeping up with my classes. But if I could do it again I would definitely focus more on school, but enjoy every bit of it because it goes by so fast," Gittens reflects. 
With a chapter just ended in these seniors' lives, another, much bigger chapter has just begun. Although these seniors are leaving to take on much bigger adventures than high school could ever offer, high school will always be a big part of their lives.
"High school was very fun, now I'm excited to see what else the world has in store for me," says Gittins.
Leave a Comment
About the Contributor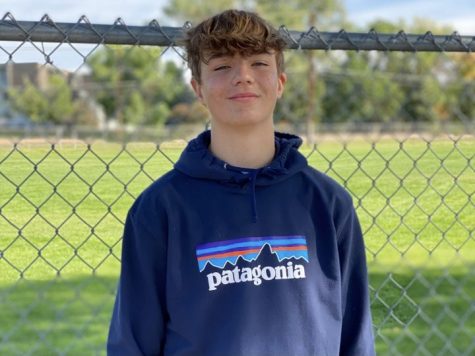 Brady Witherspoon, Reporter
Brady Witherspoon is a sophomore at A-West. This year is his first year on staff. Brady plays football for the school and is very passionate about writing....