Mental Health At A-West; What Resources Are Available For Students?
Mental health has been a big topic of discussion over the last few years, but now more than ever it has taken center stage due to the global pandemic that has altered the regular way of life. With the learning environment constantly changing, it is important that A-West students know what resources are available for them. 
It's been a bumpy couple of semesters, schools gone from being 100% in person, to all online, to a hybrid schedule, and now back to 100% in person featuring a mask mandate. Being away from peers and in almost complete isolation has been hard for teenagers and it's taken a toll on students' mental health. 
Here at A-West, there are a large number of resources available to the entire student body. Kelly Smith, A-West's prevention counselor, is one of the 11 grant-funded prevention counselors introduced in October 2020 to the Jeffco School district. Each professional was assigned to different schools to focus on the specific needs of the students and staff.
"Here at A-West, I'm partnering with our Schools Counselors and Social Workers to support the mental health needs of all students, which can include individual check-ins with students who need it, small groups on topics like anxiety, mindfulness, and executive skills, classroom presentations on mental health topics," Smith explains. 
It's easy to feel like there is nowhere to go or it's too hard to find someone to help with personal struggles. However, at the school, there's an abundance of options for people who need help, someone to talk to, or simply need to unwind and destress. 
"There's a lot of support here! Myself, six School Counselors, and two Social Workers…Last year, I created the Mental Health Support at AWest website, and have been updating it this year with helpful tips, contacts for school staff and local organizations," Smith points out.
Even with these people and resources readily available, it takes a lot of courage to reach out. Smith advises finding a trusted adult to contact whether that's a teacher, coach, para, counselor, or volunteer. 
"If you can't think of who your trusted adult might be, a great place to start is the Counseling Center near the main office. Every student is assigned a School Counselor based on the student's last name, and their counselor can be a caring, judgment-free support and resource throughout their time at A-West." Smith elaborates.
Students' mental health is taken very seriously at this school, no person should ever feel alone at A-West. If someone is struggling they should take full advantage of these resources. Don't struggle alone in silence, take initiative and reach out.
"Every staff member at A-West is invested in all student's wellness so we encourage you to take advantage of those relationships!" Smith concludes. 
Leave a Comment
About the Contributor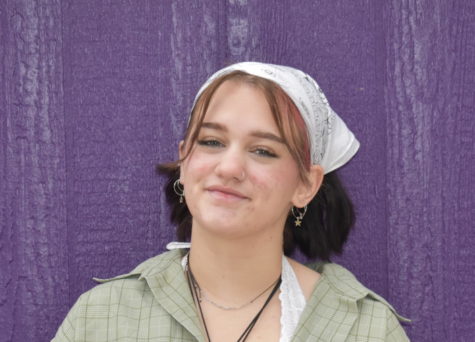 Payton Berland, Copy Editor
Payton is a Junior at Arvada West. This is her first year on staff and she's very excited to be apart of the team. She is very passionate about writing...