Clue On Stage, the final bows
If you missed the Fall play, Clue On Stage, you missed humor, intrigue, tension and of course, a murder mystery. The well known and beloved board game characters took the stage in a clever 'who-done-it.' Closing night of the production led to many laughs, but most memorably, a touching moment after the curtain fell, when the actors dropped their masks and gave a tribute to their directors. 
Senior at A-West, Jaden Ngyuen who played the lead Wadsworth, gave a tribute to director Lindsey Welsh. He incorporated humor, keeping the audience laughing while bringing a tear to their eyes. He told the story of Welsh motivating him to audition for the play and proving to him that he had the potential to be a lead. 
Nyguen later brought up that Welsh is currently pregnant with her first child. For those who don't know, Welsh is lovingly referred to as "Mom" by her students because of her general disposition and ability to criticize work while showing how much she cares, an experience Nyguen mentioned in his epideictic speech. 
Nyguen says "She's gonna be a mom now, so when I was coming up with the speech in my head, that was what I was trying to focus on. She really does care about her kids and now she's going to have her own little kid." 
The other director was Alex Stockwell, an A-West graduate who was involved with theater during his tenure. Actress, Jordan Rife, who played Miss Scarlet in the play, acted along side Stockwell in multiple of her seven total shows on the A-West stage. Rife gave Stockwell his tribute.
Rife says "Alex is one of my best friends, and I love him as a human and as a director and performer. Since I was a freshman he took me under his wing and helped me learn and grow. He would push me with all the love possible to be the best I could be, so getting to work with him for that last production was amazing." 
Being in theater is more than just memorizing lines or deciding what costume or lighting looks best for a certain scene or character. Rather, it's the  invisible ties between all the members that makes a production happen. With this year's production of Clue, it was the company's dedication to each other and common passion that made for such a hit following last year's continuous disappointments. 
Val Johnson, a student at A-West who watched the closing performance says, 
"I thought it was very emotional and a great aspect for the theater company. I loved how they commemorated Welsh and Alex because without them there wouldn't have been a play."
Leave a Comment
About the Contributor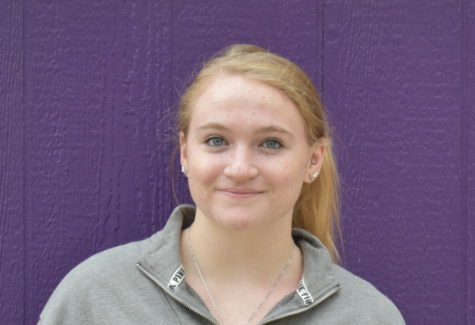 Jessica Hickey, News and Review Editor
Jess is a senior at Arvada West and is a captain of the cheer team, the secretary of the debate team, and is involved in Purple Prose (the literary magazine),...