Arvada West's newest extracurricular; the American Sign Language Club
American Sign Language, usually abbreviated to ASL, is a complete and organized visual language used primarily by deaf and hard of hearing people in the United States and parts of Canada. The language uses hand movements and facial expressions to communicate. 
One of A-West's new clubs this year is the ASL club, started by junior Kendra Graves and sponsored by math teacher Stephanie Bashford and librarian Joanna Zoll. 
"I wanted to start this club because I wanted a class in ASL and when I was in 8th grade I was told ASL would be a class hopefully before I was a senior, but I am a junior and there was still no movement so I wanted to make a change and at least get a foot in the door for ASL to come to A-West," Graves states. 
The start of the club is opening a new door for diversity and acceptance at A-West. Giving students a chance to learn a language not taught in many schools will hopefully make the school more accessible and welcoming of deaf and hard of hearing students. 
"People should join ASL because it's a community helper, just like any other language it brings people together, and I run into a lot of deaf or hard of hearing when I'm at work, so it's well used and practical to learn," Graves elaborates.
The club's goal is to honor those who know some of the languages, help others learn, and have a lasting impact on the community and school. In the future club members can possibly become certified in ASL through a language credit. 
"The more students we have, the bigger impact we can have," Bashford states. 
Club meetings are on track to start after Thanksgiving break in Mrs. Bashford's room, W205, the group will meet Thursday mornings before school starts. Further information is posted on the club's website and in their Google Classroom, join using the code: hushdj3. Those interested in joining are encouraged to talk to Ms. Zoll in the library, Mrs. Bashford, or email Graves ([email protected]). 
"People can support the club by spreading awareness of it to others. We need students who know ASL here at A-West," Graves concludes.
Leave a Comment
About the Contributor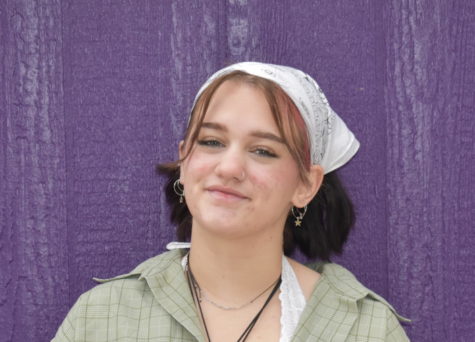 Payton Berland, Copy Editor
Payton is a Junior at Arvada West. This is her first year on staff and she's very excited to be apart of the team. She is very passionate about writing...