Challenges as a new teacher, and adapting overtime
There are both new teachers and veteran teachers, however, every teacher has taught for the first time right out of college at some point in their career. Some may teach at multiple schools, yet nothing compares to the first time instructing ever.
 K.C Swetlic, a teacher who plays a role in A-Wests English department expresses, "It's very time consuming and stressful being a new teacher. I had a lot of really long weeks. It was a new learning curve getting used to new policies and new classes I hadn't taught," 
She has worked at A-West for almost 17 years and loves every aspect of her job.
"My favorite part of my job is building relationships and trust with my students," Swetlic explains.
Teaching for the first time straight out of college is nerve wracking, teachers are barely a few years older than their students.
"I wore dresses everyday just to try and look older than my students. I was right out of college I was only 5 or so years older than my students," says Swetlic.
"Over the years you still get first day jitters, thinking like 'are the kids gonna like you'. You're presenting all day so you get nervous but I think as years go on it is easier to deal with students and assignments. It's when you come to parents it gets harder, they just expect so much from us teachers wanting to make their kids great and sometimes they just don't take accountability for all that we do do at our school," Swetlic explains.
Every new teacher out there is facing new difficulties and challenges.
Wise words from Swetlic, "My advice to new teachers is find a veteran teacher and absorb anything they tell you, you'll learn more from fellow teachers than any professional,"
New teachers coming into the field this year claim that coming into a year after Covid is the hardest task.
"Coming out of Covid is difficult because they've been so used to doing school in a different way and on top of that being new to the school with new rules and things I'm not used to has been an interesting challenge," explains Kim Kiraly, one of A-West's new FACS teachers.
As many might think, new teachers coming into the field were thrown a curve ball going straight into a new career with a worldwide pandemic going on. 
Kiraly agrees with Swetlic that finding a veteran teacher to hang on to really helps new teachers. 
"It doesn't matter what school you are in, just finding an experienced teacher who knows the roundabout will really help you in the long run," Kiralys concludes. 
Leave a Comment
About the Contributor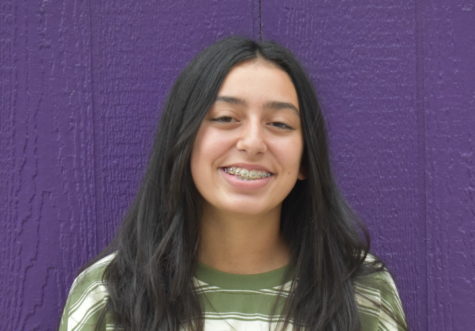 Karlie Keefe, Reporter
Karlie is a freshman at A-West and enjoys reading in her free time. This is her first year in Westwind Staff. She cannot wait to see what years ahead of...