Teacher Appreciation Week at A-West
This past week was teacher appreciation week at A-West and students school-wide are celebrating and thanking their teachers for all of their hard work. Teacher Appreciation Week was created by the National Education Association and is nationally recognized May 2 through May 8. At A-West, however, the week is being celebrated Dec 6 through Dec 10.
Along with showing admiration for teachers, there is also a spirit week. Monday was winter wonderland day, people school-wide dressed in their favorite cozy winter wear. Tuesday was student teacher swap day where teachers dressed as students and students dressed as teachers. Wednesday was wacky sock day, everyone wore their favorite out-of-the-box socks. Thursday was ugly sweater day and people repped their weirdest or ugliest sweaters. Friday was pajama day and everyone once again got cozy at school in their comfiest PJs. 
Teacher appreciation week isn't just for the fun spirit days, it's a way to give back and say "thank you" to the teachers here at Arvada West for all of their hard work. They dedicate hours of work to ensure their students get the best education possible. 
Casey Hawk, an English-Language Arts teacher at A-West has been a teacher for 21 years and along with providing a good education for his students, he loves being a pillar of support. "I love being a beacon of hope and support for students," Hawk says. 
Jeremy Tanguma, another ELA teacher at A-West says, "[teacher appreciation week] is important because being grateful is the best way to be happy in life, and even if you don't like all of your teachers, and love others we are all here just to help you."
Teachers put in hours of hard work for their students. It's important for students and parents to show appreciation year-round. 
Tanguma says the Arvada West community can show support for teachers by "Being involved, making yourself proud of our school, and being kind."
Leave a Comment
About the Contributor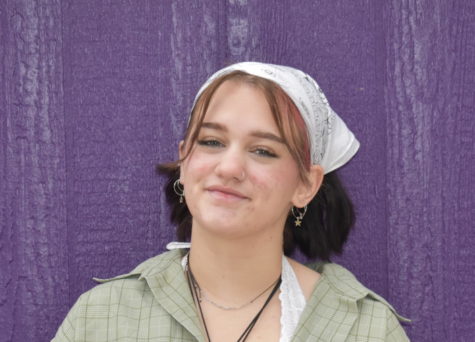 Payton Berland, Copy Editor
Payton is a Junior at Arvada West. This is her first year on staff and she's very excited to be apart of the team. She is very passionate about writing...