Disney's new movie "Encanto", making a splash with young audiences
Over the last few years, Disney studios have been breaking the mold they set for themselves in the 1940s for their movie production. For decades, animated Disney movies have shown light-skinned, long-haired, traditionally beautiful women with delicate and unrealistic frames. However, in recent years Disney's female protagonists have been women of varying ethnicities with more realistic proportions, and are able to take command of their own destiny instead of relying on the archetype of Prince Charming coming to save the day. 
This general trend was continued in Disney's most recent movie, "Encanto". The new film follows the story of the Madrigal family, and 15-year-old Mirabel Madrigal. The story has elements of magical realism, a safe haven called Encanto, created in the mountains of Columbia, the Madrigal family which was given a miracle, granting protection to the town, a magical house, and gifts to members of the family. The gifts range from foresight, healing properties, control over the weather, heightened senses, shapeshifting, super strength, the ability to create plants out of thin air, and the ability to talk to animals. 
Mirabel Madrigal, however, wasn't given a gift. The plot is driven by her loyalty to her family, as she searches for why the family's magic is dying out and answers about how to protect her home. 
Mirabel breaks Encanto's societal norms by seeking out her outcast uncle, Bruno, despite the phrase "we don't talk about Bruno" being mentioned several times and even becomes the subject of a catchy song midway through the movie. She blatantly challenges generational norms by calling out her Abuela's toxicity and forcing her to re-evaluate her priorities and allow individuality to flourish within the Madrigal family. 
It's Mirabel's fierce commitment to protecting her family and protecting magic in Encanto that implies the morals that resonate with young audiences. Watching a fifteen-year-old who is the black sheep of her family stand up to her respected and revered Abuela teaches young people about the importance of standing up for themselves and the complexities that often come with family. 
A-West senior Jaedyn Fritzler remarks, "Family can be screwed up. People do anything to protect something so important, so they can overlook how it's affecting the people they love" 
This compliments the nuance that's shown throughout the movie, as Abuela tries to keep everyone in line and happy by unintentionally and unbeknownst to her, was extensively damaging the mental health of her grandchildren. 
A-West junior Bailey Schrader compliments this by saying "previously accepted generational abuse is no excuse to continue hurting your family" drawing universal connections commonly discussed in the real world today. 
Encanto continues to challenge the traditional Disney movie mold by introducing complex female characters that audiences have never really encountered on the big screen before. Mirabel's older sisters, for example, one of which is the perfect child "that never even has a bad hair day", and the other is very butch, with super-strength, a female character in a traditionally male role. The perfect sibling deconstructs her outer appearance to favor a wild side full of color and unpredictability. The butch sibling opens up about suffering from anxiety and feeling weak and out of place despite being able to "move mountains". 
Even Mirabel's appearance challenges social norms, she's short and quirky with colorful designs hand-embroidered on her clothes, coupled with round green glasses and curly hair cropped into a bob. Her wardrobe and style can easily be described as "unconventional". This new look for what can be described as a Disney Princess is so vastly different from the look audiences have grown accustomed to. Showing a character with a personality and individuality is refreshing and shows young viewers they can be confident in being themselves. 
The women in this movie change how we would traditionally perceive a female character in a magical realism story. 
Fritzler comments on the changing of gender roles "I think there have been a lot of animated movies that have shown changing gender roles but this one shows it well for the female characters"
Leave a Comment
About the Contributor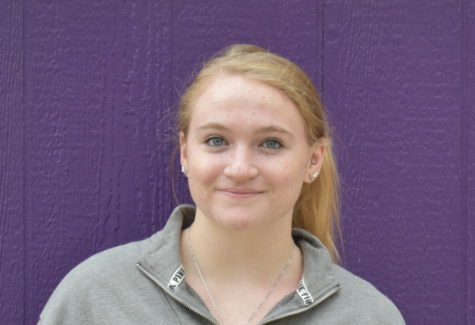 Jessica Hickey, News and Review Editor
Jess is a senior at Arvada West and is a captain of the cheer team, the secretary of the debate team, and is involved in Purple Prose (the literary magazine),...