Covid explained; does A-West have an online future?
The more COVID-19 cases that Arvada West gets, the closer it may get to zoom calls, separated lunches, and wiping down desks before and after every class period. These A-West students explain the reality of Omicron, and how important it is especially now, to stay safe.
Anavea Madrid, a sophomore at Arvada West recently experienced the new COVID-19 variant, Omicron. Madrid had this virus from January 1st to January 11th. 
"I was really scared when I saw that I tested positive, but I was very lucky to have only felt symptoms for one day," Madrid explains.
Madrid not only couldn't participate in what her JV cheer team was a part of, but she also passed Omicron to her whole family and friend group. Omicron doesn't have as many scary or miserable symptoms, but  Medical News Today, explains how Omicron is very transmittable and likely to re-infect. The more students that get sick, the less likely students are to stay in school.
A student in Madrid's friend group, Brooklyn Taman, got infected with the virus and sadly, got it a lot worse than Madrid. Taman was carrying the virus from the 4th of January to the 10th. That weekend, from the 7th to the 10th was the week where she felt her worst.
"Sunday was really the worst because I felt like I couldn't move at all. My body was really achy and everything just felt so heavy and awful. Just make sure you aren't ignoring any sort of symptoms you are experiencing." Taman expresses. 
Taman gave the virus to other people she knew as well, and didn't realize how much worse it could have gotten for others. Everyone suffers from sickness in their own way, including getting very awful symptoms. 
"If you are involved in a sport and need to get tested weekly, please do it. I didn't even know I was carrying Covid until I got informed by the school. Make sure you are doing what you are supposed to do." Madrid advises. 
Covid spreads so fast, that everyone needs to be paying attention to what they are feeling. Although some symptoms of Omicron are simple and may not seem like the virus that so many have suffered through, it is still Covid. Pay attention to what you are feeling no matter how mild, and please stay home when needed. 
Leave a Comment
About the Contributor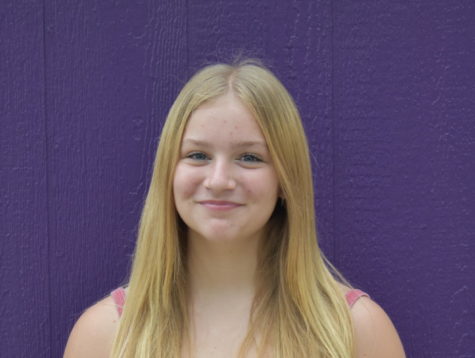 Emma Dorsey, Reporter
Emma Dorsey is a Freshman at A-west. Her favorite subject is ELA. She is very passionate about reading and writing. She loves to be outside and travel,...