Weather affects A-West students
During the winter this year, the cold caught everyone by surprise. At the beginning of December, temperatures were abnormally high. On the first day of December, temperatures reached 72 degrees Fahrenheit, and on Thursday, December 2, temperatures reached 68 degrees Fahrenheit. 
CPR comments, "The winter weather we all have waited for is nowhere to be found.It's not just the case in Colorado, where more than 230 record high temperatures were broken in the first three days of December"  on December 8, 2021.
This shows how different the weather is compared to past years. With this snowstorm being the latest, first snowfall of the year, on Friday, December 10, it has adversely affected A-West students and staff.
This winter's temperatures did not significantly drop until the last week of December. Early mornings, 1 to 4 a.m. temperatures fell below 5 degrees and into the negatives at certain times. On New Year's Eve to bring in the new year the high was 16 degrees Fahrenheit with the low being 1 degrees Fahrenheit.
As a snowstorm moved in on Tuesday, January 18, It affected everyone, in particular the commutes of  English teacher Jack Martin.
"I live in Fort Collins so it took me almost four hours to drive home." Martin states. The delayed time of getting home affected his whole night, from spending time with family to his daily schedule.
"Even with the snowstorm, I got home from school fairly quickly. I got home like 10 minutes later because of how busy the parking lot was, and then we were just driving slower to avoid slipping." Maya Hanner, a freshman at A-West, says. 
Preparing for the drives to and from school affect students versus staff differently too. Not just the snow itself, but how you prepare. As the snow came down on January 18th it snowed through the night and gave A-west a 2-hour delay. Maya Hanner and Social Studies teacher Bret Thayer both took it differently.
"You just have to plan for that, right? I mean it goes back to the choices that we make. So yeah, you go to bed earlier and get up earlier, you make adjustments." Thayer says. 
"I wanted to take advantage of the delay, so I stayed up super late and then woke up 10 minutes before I had to leave," Maya Hanner illustrates.
The difference in how each person prepared to get to school starts with commutes, Thayer, coming from 37 miles away compared to Hanner, coming from two miles away. 
This abnormal winter helped some, set back others, and took everyone by surprise.
Leave a Comment
About the Writer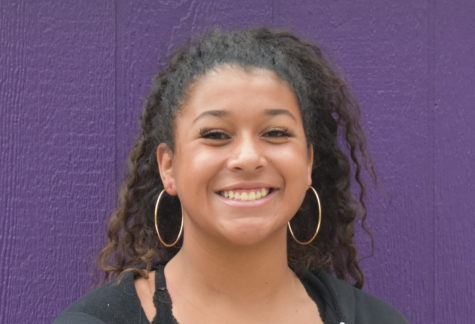 Safiya Zimmerman-Rhea
This is Safiya, a freshman  at Arvada West. She has enjoyed playing soccer since she was 4 years old. Safiya also enjoys doing makeup, and hanging out...