Steve Garrow protecting students
Security guards; the people who go into schools every day to ensure the safety of staff and students. Security guards are there for everything, everyday, but no one pays any attention to who they really are. Steve Garrow, security guard at A-West, has gone through a lot before settling down at his final job.
All of Garrow's life helping people has been his mission. He's been in the same field for 40 and a half years. Garrow was a police officer from 1979 up until 2018 when he decided it was too much. 
"I like investigations and helping people," Garrow states. In being a police officer he had the chance to work as a school resource officer as well.
Garrow loves and enjoys all aspects of his job, but one specific part is his favorite. He says, "I get to work with kids again and help them." 
"Age and physical wise, being a police officer is for the young," he explains. 
After mentoring school resource officers and being one himself, he decided to come to  A-West as a campus supervisor. Being a police officer for so long it was getting to be too much for him. Garrow has been at A-West for three years and plans for this to be his final job. 
"The days I see Steve he is always in a good mood and overall he is just a positive person," freshman Serenity Horton says.
He loves working in schools, meeting new people, and helping students grow and get to where they want to go next. Not only do students and staff need help and guidance, but through this long journey, Garrow has too. 
"Chief Gunderson, he kinda took you under his wing," Garrow states.
Gunderson taught Garrow how to be a police officer and helped him grow. He was someone who believed in Garrow and got him promoted to sergeant. Another person that helped Steve greatly was a principal at an elementary school. As Steve would go in and interview students, the principal taught him how to work with kids and their parents.
Overall, as students move throughout their high school career and get to better know the staff protecting their school, a bigger and better appreciation can be grown for them.
Leave a Comment
About the Contributor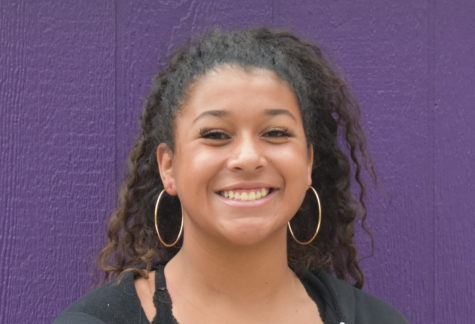 Safiya Zimmerman-Rhea
This is Safiya, a freshman  at Arvada West. She has enjoyed playing soccer since she was 4 years old. Safiya also enjoys doing makeup, and hanging out...