Senior Spotlight: Jaden Nguyen
With only so many days left until the Arvada West class of 2022 graduates, seniors are soaking in every last experience they can get from high school. One senior in particular, Jaden Nguyen, has been taking full advantage of all these experiences. 
Nguyen has attended A-West all four years of his high school career and has participated in multiple extracurriculars such as choir and theater over the years. This year he rejoined A-West's theater company after a break during the 2020-21 school year due to COVID-19. 
"Short answer is because of Covid. My dad has kind of been against me doing so many extracurriculars because he doesn't want me overworking myself, and Covid gave him a reason to stop me, and honestly, I agreed. I still did improv in theater but I decided to take a break," Nguyen explains. 
Since rejoining the company he was cast in principal roles in both shows the A-West theater company put on this year. He played Wadsworth, a put-together British butler to millionaire Mr. Boddy, in the fall play "Clue: On Stage." In "The Addams Family" he played the patriarch of the family, Gomez Addams.
"As nice as it was being less busy last year, I missed the connection, community, and family that comes with theater, not to mention the feeling of performing. There's a special rush that comes with making a live audience feel anything is so special, and I had to do it one last time," Nguyen reflects. 
 Along with starring in the shows, he co-directed the improv troupe with fellow senior Lennon Bleskan and is co-directing the senior show "21 Chump Street" with Jordan Rife, Jonny Bashford, and Jae Fritzler. The senior show, along with the improv showcase, is happening on April 15th and Nguyen will be participating in both.
Outside of theater, Nguyen has been preparing for life after high school. He plans on attending college and majoring in computer science to become a software developer. 
"I still can't believe I'm graduating so soon. I've had such an amazing time in high school and I've grown a lot but I also can't wait to move on in my life. It's sad leaving this place but it's also so exciting that I can keep moving forward," Nguyen says.
Leave a Comment
About the Contributor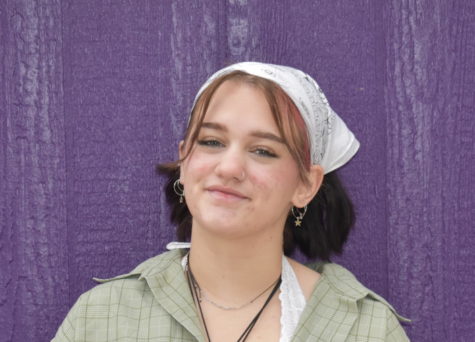 Payton Berland, Copy Editor
Payton is a Junior at Arvada West. This is her first year on staff and she's very excited to be apart of the team. She is very passionate about writing...