Maddie Morgan A-West super star
With all the votes in, Sophomore Maddie Morgan, is the new Junior Class President. Morgan has been Student Council President 2 years in a row now, and doesn't plan to end there. Morgan wants to truly make a difference in the school, and uses her power for good. 
This year, Morgan ran for Junior class President against one of her very close friends.
Morgan explains, "My opponent and I are really close, so campaigning against her can really be difficult at times. But I know that I would never let this campaign get in the way of our relationship." 
With Morgan's past experience, she has wanted to incorporate the outside community with our school community and create a closer atmosphere among her class. If she becomes Junior Class president she hopes to continue striving for those goals and also include more mental health awareness, more class-specific traditions, and more. 
While Morgan loves her job in the school building she can feel overwhelmed at times: "As much as I absolutely adore Student Council and don't know what I would do without it, it can at times become difficult to balance my tasks within StuCo, my schoolwork, and my outside life," Morgan explains. 
With all the amazing work Morgan has already done for the school building, she aspires to truly make a difference that will be remembered.
Leave a Comment
About the Contributor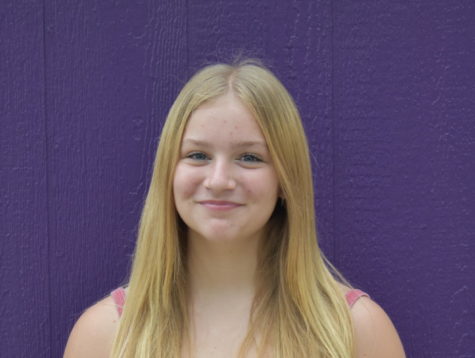 Emma Dorsey, Reporter
Emma Dorsey is a Freshman at A-west. Her favorite subject is ELA. She is very passionate about reading and writing. She loves to be outside and travel,...