Curtain's up! Meet Jack Soehner
"He doesn't even understand how important or powerful he is to people."
Jack Soehner is many things. He is a leader. He is a friend. He is a stage manager. But who is he? He explains he doesn't know yet. According to Soehner, "There hasn't been a lot of time for me to kind of be my own free self. I feel like I've lost a little bit of that in the past four years and hopefully in the next four years I'll get footing of who I am outside of theater and school and just 'who am I?'" 
His life is consumed by theater, dedicated only to the people around him. Goofy and selfless. Authoritative and committed. Responsible and humble. These are the words the theater community reflects upon when they consider Soehner. 
Like any high school senior, Soehner has plans for the future. And while they might not be bold and loud like he is, they are still very fitting. "I plan on going to college after [high school], to be a math teacher." Soehner says he wants this because of the incredible math department at Arvada West. "They influence me to help people and choose a path that I want. Not a cookie cutter life plan."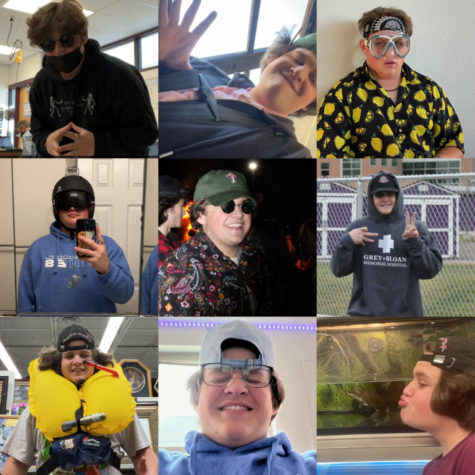 Outside of the math department of Arvada West, Soehner says that he is inspired by another of A-West staff. 
"Lindsey Welsh. In the past four years, I spent a majority of my time in her presence. She has given me this world that I can help improve with her. It's not her world that she's directing everyone, it's our world. I feel like that's something really inspiring that she gives to me. Like, it's not just her in charge. It's a whole company together." 
On top of that, Soehner credits her as his biggest supporter. "She's always there for me no matter what. I could not have a class with her and I could just show up and she could help me. I could not see her in two weeks and all of a sudden I show up and she's there for me."
The feelings are mutual. Lindsey Welsh, theater director, reflects on her time spent with Soehner. "He has basically shown through his actions what a good leader is. I always look for leaders in whatever I'm doing…that will lead by example and demonstrate leadership just by their actions. And he does that every day. He makes my job ten times easier. He does a lot of the things for me that I don't even have to tell him anymore. He knows me and reads me and knows what I need before I even know I need it…He's just as much a leader for me as he is for his peers, and that's incredible." 
Despite Soehner's doubts about his legacy, obviously, Welsh knows his power and influence, as does Carter Sevier, senior and co-manager for build. "Jack has taught me how to be a responsible leader of a bunch of 'youngins' and I have learned how to be responsible while building."
Troy Jesionowski, co-build manager, amplifies this message. "He definitely goes around and inspires people to do what they need to do."
This is even further echoed by Chloe Dugan, stage manager of the 2021-22′ school year, (now a college student in New Mexico), who says fondly, "I've always admired Jack's people skills, we worked really well together because he was very good at being compassionate while I worked more on the business grunt work side of things, but I think he's just a very kind and endearing person."
Furthermore, Bailey Hussen, assistant stage manager and Soehner's protege, talks about Soehner and his impact on her life. "Every single day, Jack Soehner impacts my life, in many different ways…I can never live up to Jack Soehner's legacy, because Jack Soehner is just so different in such a good way that I can never get to that and I know that. But he has definitely prepared me very well and I know that if I need help, he will help me."
However, Soehner expresses that he doesn't want Hussen to be him. He wants her to be more. "My greatest achievement is Bailey Hussen…My greatest achievement was being able to and hopefully did teach her some more lessons to go on and do better than I could. People look at me in a way, like, 'wow, he's so cool, he's so great, he does amazing things.' I hope that I have given Bailey all that I can so people can look up to her like that. People will respect her and appreciate her and I feel like that's my greatest achievement. I want her to be better than I ever can."
Memories with Jack Soehner
If there's one thing that Soehner is good at, it's making people laugh, but his humor does so much more than just make people giggle. He diffuses a stressful situation, he brings joy into people's lives with a contagious smile that he doesn't even know the power of. As the year is rapidly speeding to a close, students and staff reflect on memories they've shared with him. 
Welsh thinks back on a memory from earlier this school year. "One of my favorites is when build crowned him after homecoming this year. Only because…Jack doesn't do anything because he wants the title or he wants the recognition or anything like that. I think he doesn't even understand how important or how powerful he is to people and I think by just having build do that, without being prompted to do it, watching his reaction to that, I saw it in his face that he was so moved by it."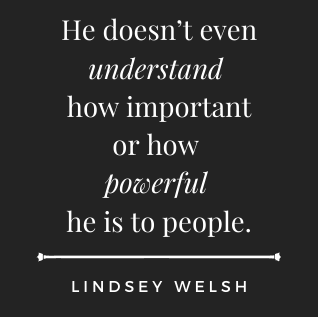 Payton Berland, senior and manager for hair, makeup, and costumes, smiles in reminiscence on her years of friendship with Soehner. "After long stressful days of theater, we used to have these over hour-long chats in his car after every rehearsal. They were very therapeutic, and it's just a good way to talk, and get your feelings out. He's a very good listener."
Erin Libberton, senior and lights manager, also grins, like many others, at the thought of the last four years. "In Addams family, during dry tech, during Morticia's dance, Jack was just doing the dances and going on his own stuff and lip syncing and dancing along to it and it was just fun to watch."
Sevier also reflects on a memory from the 2022 spring musical, The Addams Family. "When we would take on the table during Addams Family, and we would hide underneath the table, because it was just fun. It was my favorite because we just connected over it."
Abbie Trayner, student-teacher for the theater department, has already shared many fun memories with Soehner despite only knowing him for less than a year. "One day at rehearsal, they were singing and Jack and I both started just doing the same dance out in the house and that was pretty funny, it was pretty great."
Katie Cantwell, sound manager, pauses a game of Uno with her friends, smiling and giggling as she talks about Soehner. "We went to a play last semester, and the actors were trying to corner us afterwards, and so we ended up, like running out of that school, like really hard during bows. It was really funny."
Dugan reflects on her time at Arvada West, "I think it's tough to pick one find a memory of Jack, but I really liked when we'd paint sets at lunch or late in the evenings and we could just kind of exist without the worry about putting out fires."
Lastly, Hussen laughs as she recounts their time. "I have so many memories. I don't have a certain memory. Just every day when I see Jack, he always looks at me with a smile on his face. Even if he's having a bad day, he'll never bring anyone else down because of it. I think every time I see Jack, that's a good memory."
To Jack Soehner. Love, the Arvada West Theater Company
"If you could say anything to Jack Soehner, what would you say?"
Watch the video above to hear from members of Arvada West Theater Company about
What Theater Means to Jack Soehner
Soehner's high school career has dedicated itself to this company. He explains that in his junior year, he spent over 1,000 hours doing theater stuff outside of school alone. But that's what has made it so special to him. 
"It's like a home. There's the family that I've made there that cares for each other and loves each other and I feel like that affects everyone in that company, y'know? Other clubs, there's the people who know each other well, and then there's the new kids who are coming in, but with us, I feel like, there might be a week where there's a little divide between everyone because we don't know everyone yet, but two, three weeks in, it's family, you know?" Soehner looks reminiscent as he talks about the home he's created. 
Laughing, with a touch of humor (as is the Jack Soehner way) but genuine, he expresses how much everyone in the company means to him. "I will break my head on the catwalk and run around like a chicken without a head because, y'know, they all deserve it. They're the best. If I can give them the best, that's what I want to do."
He also expresses some hesitations about moving on with his life come graduation. "I'm a little nervous. Did I do a good enough job for this to carry on after I'm gone? Will it be the company that I've known for four years?"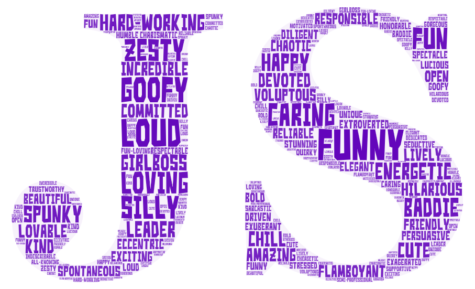 Whether or not the company is completely changed after Soehner graduates and goes to (hopefully, he says) the University of Northern Colorado, he has made his mark. The people around him will be forever changed by his presence, and his ability to, as Welsh phrases it, "Demand respect while still creating relationships." She goes on,  "I love the fact that he knows that balance. That balance between 'I can be funny, I can be light-hearted, and I can make you laugh, but I can also get the work done and people respect me for that." If there's any group of people in the world that could truly put the essence of Jack Soehner into words, it's his theater company. And they have. 
Jack Soehner has an incredible ability to bring people together. Wherever he goes, whatever he does, he will hopefully continue to bring joy, humor, and dedication to others to the world. 
View Comments (3)