Final farewell to Graf
Officially, Noah Graf will step down from band teacher at the end of the school year, as band teacher at Arvada West High School. He has been at A-West for about two years now, and has done an excellent job at teaching band. He gained his current position after working at the middle and high school level in Fort Collins, during which time he applied for jobs all over the state and eventually received a job offer at A-West.
  Graf shares,"I was really excited to take the job and I'm very glad I did. I was hired in late July, just a couple weeks before the school year started, so it was kind of a crazy turn around, lots to get used to and lots to try and accomplish before the school year started. So the first year was a bit of a wurl-wind but it was also a lot of fun and I'm very thankful for the folks who were able to help me get settled." 
Ever since he joined in July of 2021, Graf has done many things for the Instrumental Music Department (IM Department), but he is mostly known for his accomplishments with the marching band at A-West. Some of the more memorable events are his performances with his students at Carnegie Hall, Pearl Harbor, Honolulu, and Colorado Springs. But even though these events are incredibly fun, Graf will miss the day to day things in class the most.
While Graf is leaving, he's not planning on leaving for good. He will still be in contact with the staff and students and if he gets another chance in the near future, he would love to come back to A-West to teach. His reasoning for leaving is primarily because of health reasons: he has been living with an auto-immune disorder that is normally in remission but has recently reared its head. Along with some other health issues popping up, this autoimmune disorder has been affecting his day to day life and has been causing him a lot of daily pain, affecting his overall energy and attitude. 
"I fully believe that in a position like this you always have to be your best and you always have to bring 100% everyday because that's what I think a position like this deserves."
With that being said, this means there will be a new band teacher. However, Graf will not be a part of the interview committee to decide who the next band teacher will be. Still, Graf is hopeful and confident that they will pick a good fit for the position and Graf is excited to meet them. 
The feelings that come along with Graf leaving are more bitter than sweet, as his departure is hard for both him and his students. He has just started to settle in and gain momentum at A-West, and he sadly won't be able to be with his students when they grow and accomplish the things he had planned for them. That is the most heartbreaking for Graf. 
"I think that my biggest reservation with leaving is that I don't get to be a part of these things. It's hard, but I think the best and worst thing about it is that the students in the band program are amazing, they are incredible leaders, incredible musicians, most importantly the best people, so I'm really confident that they'll keep pushing in the right direction  and keep moving things forward and keep striving for great things and encouraging each other, but gosh, it's hard to leave so many good people and I don't get to have the hands on approach of seeing them grow and develop and become great musicians and I'll have to watch them from afar and that kills me a little." 
Graf's plan for the future isn't concrete, but to begin with he plans to get better and take care of himself. He does see himself in the near future being a band teacher, whether that be at A-West or somewhere else. He can't imagine doing anything else than teaching band, as that has been his passion for years. 
Leave a Comment
About the Contributor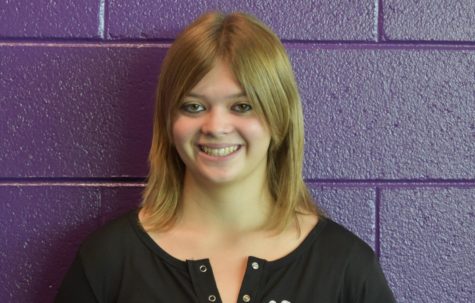 Natasha Doty, Copy Editor
This is Natasha's second year in Journalism. She is a sophomore and is very interested in art, music, and writing. She joined this class due to her liking...