Senior Spotlight: Alex McDonald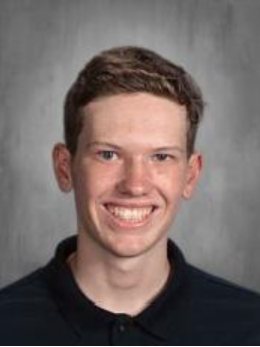 Alex McDonald, a senior at Arvada West High School, has had quite an impressive high school career. From discovering a new passion for tennis during the pandemic to becoming one of the valedictorians of his class, McDonald has worked hard to achieve his goals.
McDonald explained, "I was introduced to tennis at the end of my freshman year in the spring of 2020 when lockdown first started and all sports were shut down. I joined a tennis program to get out of the house and I just fell in love with it." His passion for the sport led him to quickly move up from a lower JV player to varsity within just a year. McDonald credits his coach, Rick, for this success, stating, "Coach Rick had a huge impact on my tennis career. He was exceptional at recognizing potential and encouraging growth. He brought our team closer together and made us more than just a team."
McDonald's experiences on the tennis court have also taught him valuable lessons that have impacted his life outside of tennis. "The power to persevere and remain calm under pressure has been the most significant advantage I gained from my experiences on the court," he shared.
Tennis wasn't the only area where McDonald excelled, he also took multiple AP classes and worked hard to achieve the status of valedictorian. "I strove for excellence in school because I had high goals for my college and career plans and I believe that setting a strong foundation in high school is the best step to furthering these plans. I also think AP is a good program because it allows college credits in gen-eds allowing you to take more interesting classes while in college."
Even when faced with challenges, McDonald remained determined, "I was initially unsuccessful in tennis as I was far inexperienced compared to many of the players who had been playing since they were young. But I was able to overcome that challenge through hard work and good coaching." This determination and perseverance will surely serve him well in his future endeavors.
Looking toward the future, McDonald plans to attend the Colorado School of Mines to study computer science.  McDonald values the friendships he has made at A-West, sharing"The friendships I have made at A-West have set me up for my success, by building a community of peers that could support me through my challenging coursework and activities Additionally, McDonald states. "One thing I have taken away from high school is to never be afraid to ask for help, people are always happy to help."
Alex McDonald is a driven and motivated individual who has achieved a lot in his high school career. With his determination and hard work, he is sure to achieve great things in his future career in cyber security.
Leave a Comment
About the Contributor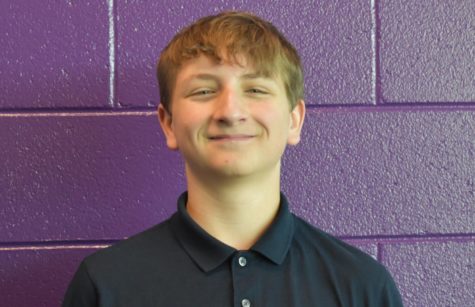 Jackson, Hoyt, Staff
Jackson has been in journalism for one year in 9th grade. He participates in sports and band. During middle school, he made second-best jazz in the state....