Jeffco announces new late start policy
Jefferson County has implemented a new 2-hour delay policy where they will schedule school two hours later than usual in case the roads are too bad for students and staff to safely navigate in extreme weather. This will prevent students from missing full days of school due to the inability to get there on time, but will not replace full day snow days when school is closed completely.
The snow days in Jefferson County are called by the superintendent, Dr. Jason Glass.
According to A-West Principal Geree Santarelli, "It is a district wide policy, so we go to the district for snow days, who has been given the permission through the Board of Education."
Santarelli says the district considers factors such as the road conditions, transportation (like buses), and the safety of the students and staff that go to school.
To call a snow day, Jeffco has to get the directors of transportation and the directors of custodial to call a snow day. The most important consideration is if they can get buses to pick up kids, and if they can get high school drivers and staff to school and home safely. They  make these decisions at a certain time in the morning, when they see if the roads are safe to drive on, or not. If students do not get notified by 5-5:30 a.m. there will be school.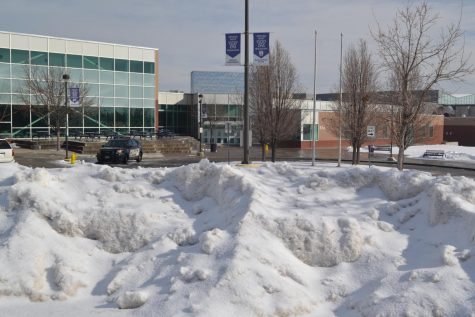 Santarelli explains the differences in  the delay-schedule to the snow day policy: "There are one or two [snow days] built in [but] if you miss too many and you go to the end of the year [then] you just add one day on there."
Jefferson County school district is so large that they need to take into consideration every school in the whole district, so one principal is not be able to make the call for his or her school.
 "Calling school myself would be really hard because I know this area, but we have kids that come from all over," comments Santarelli on the difficulty of making the decision to cancel school.
Leave a Comment