Choice Enrollment Night
A-West's annual Choice Enrollment Night took place on Tuesday, November 19. This is a night where families that are interested in enrolling their students into A-West get to see what A-West is all about. These families are choosing to enroll in Jeffco because A-West is not their homeschool, they have a sibling who currently attends A-West, or they are a non-resident. 
Tables representing different organizations, clubs, activities, sports, and academics line the outer perimeter of the Commons and both of the west and north hallways. Choice Enrollment Night allows parents and their children to emerge themselves into A-West culture and learn what A-West is all about before enrolling in A-West. 
Through the countless hours of preparation, which started six weeks prior to the event, Shawn Collins, an administrative member who worked hand-in-hand with Natalie Coffing, the Scheduling Secretary, mentions that Choice Enrollment Night has only gotten more and more successful throughout the years. 
Coffing explains, "There are a lot of spreadsheets that go into Choice Enrollment night, a lot of organizing and getting teachers input and feedback on who all is going to come and represent their clubs. Organizations, which coaches can come and be here. We need NHS volunteers, students to come and give tours and pass things out for us, so it takes a lot of people." 
Choice Enrollment Night is not only a chance for A-West to showcase the various clubs, activities, and sports at the school, but also the academics. Specifically, the science department showcased a chemistry experiment to make purple slime to introduce families to the elements of the various science classes. 
Kindra Liss, an Honors Biology teacher at A-West, mentions that Choice Enrollment Night, "helps us expose the classes and choices that we do have at Arvada West to the community because we do have more choices here than any other area school. It helps us continue to make sense of why we do what we do and the courses that we offer for students to find a passion for science."
Choice Enrollment Night started ten to fifteen years ago, according to Collins. 
Geree Santarelli, the principal at A-West mentions that Choice Enrollment Night is an opportunity to "Showcase how your school feels. I think a lot of kids make decisions on where their friends are going, I think that is a lot of enrollment [into A-West], but, we have the pre-med program, so if you are interested in that, that's a good school. You want to showcase the programs that other schools don't have."
After this year's Choice Enrollment Night informed families of the life, culture, and feel of A-West, the school has completed another year of introduction into why families should enroll Jeffco.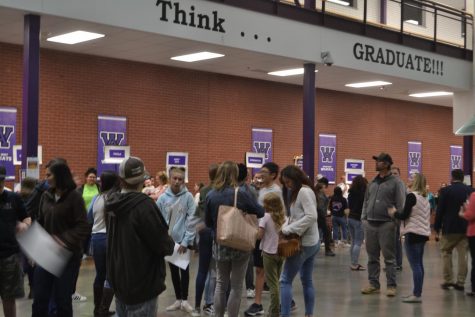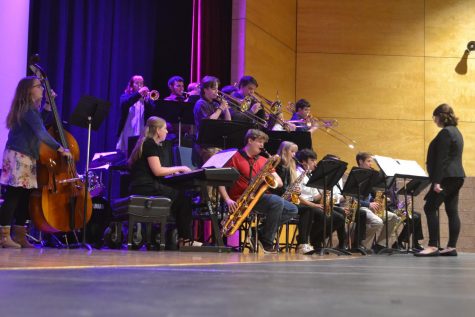 Leave a Comment
About the Contributor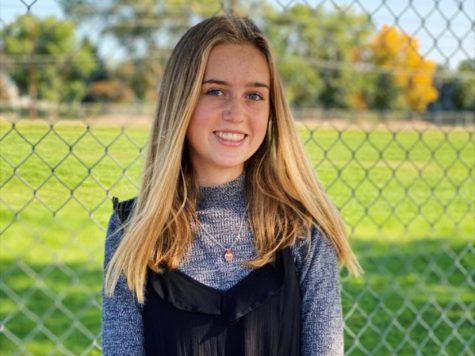 Amelie Bauer, Editor in Chief
Amelie Bauer is a senior at A-West who enjoys running, mountain biking, and spending time with friends and family in her free time.